Stockholm (NordSIP) – With this year's G20 summit in Hamburg upon us this weekend, and with the unity of German Chancellor Angela Merkel's climate policy alliance in doubt (Der Spiegel), nearly 400 long-term institutional investors representing over $22 trillion in assets have written a letter to urge the G20 to stand by their commitments to the Paris Agreement and its swift i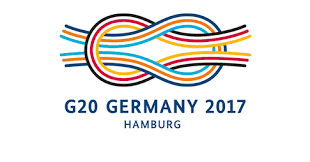 mplementation. Nevertheless, Jens Peter Saul, CEO of Ramboll, the Danish engineering, design and consulting company, argues that boosting global sustainability is not dependent on the G20 (Huffington Post), with big businesses continuing their climate efforts irrespective of political decisions and efforts.  Ed Kerschner, chief portfolio strategist with the $467 billion asset manager Columbia Threadneedle, for his part, is confident that ESG strategies will disappear – but only because good returns and dividends will only be possible through the full integration of ESG into management practices (Financial Advisors).
Elsewhere, in the Nordics, the €470 million Nordic Environment Finance Corporation (NEFCO) announced the entering into force of a framework agreement to allow the
institution to approve
green growth investments to SMEs outside its core territory of Eastern Europe. Swedfund, the Swedish development financier providing funding, expertise and support for investments in emerging markets, is investing in a green bus operator in Nagpur to help India overcome its climate-related challenges. And Goran Espelund, the founder and chairman of Lannebo Fonder, one of Sweden's largest independent and activist fund management companies, shared some opinions on whether to further develop or shut down the Swedish premium pension authority (PPM) at an investment seminar.
In other ESG news, the PRI published a new report outlining how investors and credit rating agencies (CRAs) are paying heed (or not) to ESG factors in credit risk analysis, highlighting disconnects between investors and CRAs particularly on the issue of time frames (UNPRI). The PRI also provided the perspective that investors must drive implementation of the FSB Task Force on Climate-related Financial Disclosures (TCFD) as outlined in its recent final report, an element included in the aforementioned investor letter to the G20. Today, we are sharing an opinion piece from Perrine Dutronc, Head of SAI Strategy at La Française, who helps put into perspective the role of Finance in the overall sustainability movement. Finally, renowned physicist Steven Hawking told BBC News that U.S. president Donald Trump's decision to quit the Paris Climate Agreement could have catastrophic consequences for planet Earth. "Trump's action could push the Earth over the brink, to become like Venus, with a temperature of two hundred and fifty degrees, and raining sulphuric acid," he said (Time Magazine).
Picture (c) – NosorogUA—shutterstock