Stockholm (NordSIP) – The Nordic Climate Facility, an initiative from the Nordic Development Fund (NDF), the multilateral development finance institution comprising Denmark, Finland, Iceland, Norway and Sweden, is issuing its 7th call for proposals under the theme of "Climate as Business – Testing innovative green business concepts".
The call, which focuses on testing innovative green business concepts and ideas that could become commercially viable, will be presented on a road show through the Nordic countries through September, and will be open for applications from August 28.
A successful project will contribute to the fulfilment of the SDGs, tackle climate in an innovative manner, stimulate local business development, contribute to creating jobs and income opportunities, help reduce poverty and gender inequality and has strong replication and scaling up potential. Companies or organisations wishing to test innovative business concepts contributing to the mitigation of climate change are encouraged to apply.
In addition, projects will be implemented through partnerships between Nordic and local organisations in eligible NCF countries, and may comprise other partners. There should be one lead Nordic partner, drawn from one of the Nordic countries, that will be the main applicant (though several can partner), and one or more local partners in the country of implementation.
The eligible NCF countries are: Benin, Burkina Faso, Ethiopia, Ghana, Kenya, Malawi, Mozambique, Rwanda, Senegal, Tanzania, Uganda, Zambia, Bangladesh, Cambodia, Laos, Nepal, Sri Lanka, Vietnam, Bolivia, Honduras and Nicaragua.
The NCF will provide grant financing between €250,000 and €500,000, though full project costs cannot be covered and therefore require co-financing from project partners.
A link for applications will appear on the NCF website on August 28th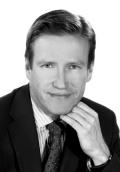 Established in 1988, the Nordic Development Fund is headquartered in Helsinki, Finland, in the same building complex as the Nordic Investment Bank (NIB) and the Nordic Environment Finance Corporation (NEFCO). The Fund's Board of Directors is responsible for all financing decisions, while its Control Committee oversees the conduct of operations in accordance with the Fund's statutes. Managing Director Pasi Hellman is responsible for the conduct of day-to-day operations.
Image: (c) K.U.Häßler-Fotolia.com