Stockholm (NordSIP) – On May 16, NordSIP attended "European ESG Media Conference", an event arranged by Schroders to present its sustainable research and investment approaches. The event prominently featured the asset manager's proprietary sustainable data and analytic tools: CONTEXT, SustainEX and a Carbon Value-at-Risk (VaR) model. By applying these tools Schroders claims to be able to see the dollar contribution of an investment to ongoing societal problems and inform the tradeoffs between sustainability and risk in sustainable multi-asset portfolios.
"There is a need for a proprietary approach because third party ratings are backwards-looking, opaque and inconsistent," says Belinda Gan, Sustainability Investment Director at Schroders. "Ratings are poor predictors of controversies and inconsistent across data providers, which leads to poor performances from indexes based on them." To address these inconsistencies, Schroders has developed its own suite of data and analytical tools.
CONTEXT and SustainEX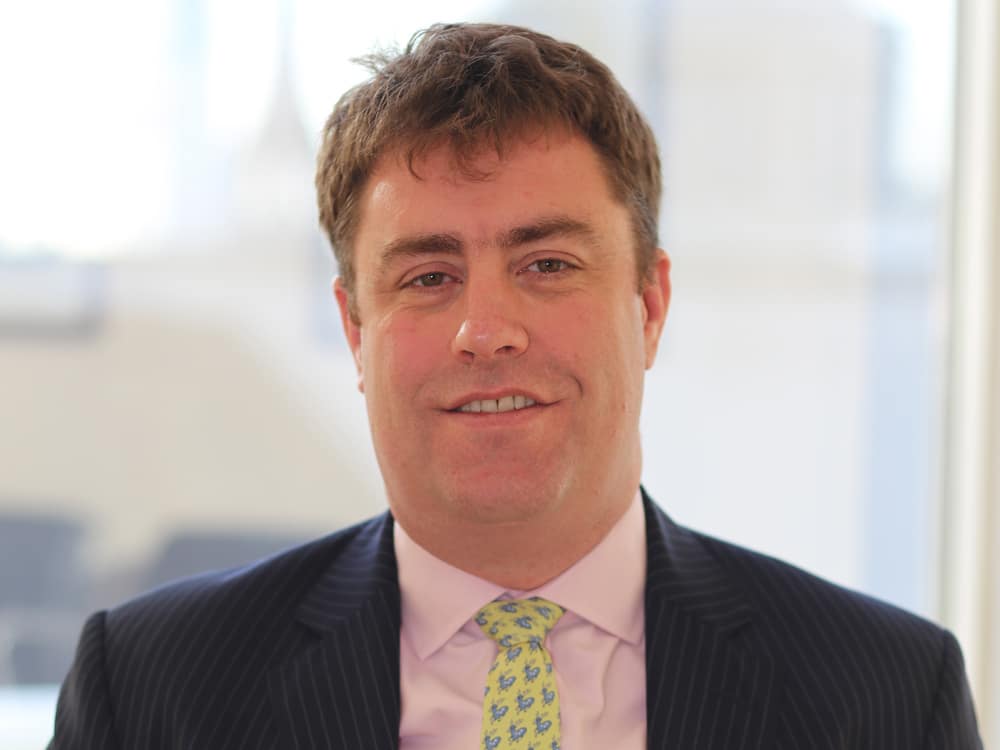 First on Schroders toolkit is CONTEXT, "a data driven tool that allows us to see how companies are managing the most material issues to their business, generating unique insights for investors," says Andrew Howard, Head of Sustainable Research at Schroders. "CONTEXT allows our investment teams can go from identifying relevant sectoral themes, to selecting the relevant metrics and then see how this affects how companies rank among their peers," explains Howard.
"What would it look like if companies were given a bill that forced them to internalise social and environmental externalities in their costs considerations?" Howard asked in a subsequent session. "This is the question that SustainEx is trying to answer. It is a practical concern for companies already facing the prospects of increased regulations, targeted taxation and minimum wages," he says. Although SustainEx suggests that the social costs of the oil, retail, alcohol sectors are not well priced by the market, it also suggests the net positive contributions of telecom, pharmaceutical, healthcare, software and a range of other sectors are similarly underpriced.
"SustainEx is the most rigorous and scientific approach to measuring sustainability," says Ashley Lester, Head of Multi-Asset Research and Systematic Investments. Including SustainEx as an ESG factor enhances his team's understanding of their portfolio returns but also gives them an estimate of how much a given investment strategy is adding to these unpriced externalities. "For every US$ 100 of sales you will participate in as a shareholder in the MSCI ACWI, you will impose US$6 of costs on the world. A portfolio with SRI exclusions only actually decreases this costs to US$4.5. However, the ESG integration basically eliminates it," Lester explains.
Carbon Value at Risk
"If global temperatures rise by 4 degrees, the disruption to the global economy and finance will be immense," argues Ovidiu Patrascu, Sustainable Investment Analyst at Schroders. "Investors cannot ignore the impacts of climate change on their portfolios. Schroders's proprietary Carbon VaR helps investors understand the risks and the challenges and who will gains and lose."
The analysis suggests a Carbon VaR of -12%, 15%, -14% and -17% for the S&P500, the FTSE All Share, the MSCI World and the MSCI Emerging Market indices, respectively. However, according to Patrascu's assessment, while the lowest 10th percentile of companies faces a carbon VaR of -80%, the 90th percentile actually has a positive Carbon VaR, suggesting that these firms might benefit. "Within a given sector some will lose and others will win. For example, compared to their peers, Iberdrola's and Dong Energy's low carbon footprint and positive exposure to carbon VaR put it in a privileged position to gain from a structural shift in the industry," the Sustainable Investment Analyst explains.
The Recipe for a Sustainability Budget
One of the most interesting insights that emerged from the application of this suite of proprietary tools was Lesley-Ann Morgan's "organic cream" recipe for multi-asset portfolio selection. By applying these data and analytical tools, the Head of Multi-Asset Strategy illustrated that "sustainable portfolios are not unlike organic creams."
"Much as too many organic ingredients make facial creams too runny, overreliance on sustainable assets increases concentration and raises the risk profile of a portfolio. As fewer companies and asset classes are included on sustainability grounds, it follows that less breadth in the portfolio will result in a higher risk profile," Morgan explains. "From a risk perspective, we are going to need some elements that are not sustainable to act as a glue that holds the portfolio together."
Based on this insight, Morgan argues that investors should start budgeting their sustainability. "Asset owners should include a sustainability budget alongside their risk and governance budget. This will help them better tailor their portfolio to their preferences, identify the impact of ESG and thinking about it in a holistic way," she concludes.