This article is a part of NordSIP Insights – Handbook – "Sustainable Fixed Income – 2019".
Trade-offs in Sustainable Fixed Income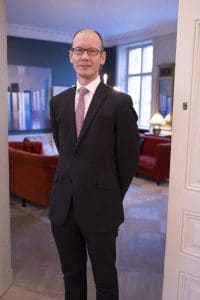 To James Tomlins, fund manager at M&G Investments, sustainable fixed income is about trade-offs, much like in politics. "At one end of the spectrum, there's ideological and theoretical purity, which is maybe a little unpractical and difficult to achieve results. At the other extreme, there complete pragmatism with complete disregard for ideology, which gets a lot done, but probably not what is good for the world," the fund manager explains.
"It's important that asset owners and asset managers be aware of the compromises underlying their investment choices, particularly in the field of sustainability, which can be very purist."
Avoiding the Bad
"Perhaps the simplest and oldest fixed income investment strategy is exclusions. It fits traditional ethical needs and is very easy to carry out. It is the most practical approach. However, the industry and the world has moved beyond this practice," Tomlins says
"We don't just want to avoid the bad. We also want to do good and help improve outcomes. Exclusions is the easiest approach to implement, it worked well in the past, but it falls short of today's standards for sustainable investors."
Liquidity Issues with Impact Investing
At the opposite end of the spectrum, Tomlins notes the trade-offs between the purest of sustainable strategies and liquidity needs. "Considering pure impact – in terms of project finance, moving away from green bonds – the theoretical element is great. Pure impact investments have clearly defined social and environmental outcomes. When investing in a wind farm, one knows exactly what the returns are both financially as well as in terms of decarbonisation."
"The practical hurdle is liquidity. Pure impact projects are private and normally illiquid. Without a secondary market, there is normally no way to trade the impact bond or loan. Lack of liquidity imposes restrictions on asset managers. It is necessary to have the right mandate, the right client base, and to be willing to sacrifice that liquidity. Pure impact works very well for the private debt space where liquidity requirements are low."
Diversification Issues with Green Bonds
Tomlins points to green bonds as a middle point between exclusions and pure impact. Green bonds' main trade-off is between ease of impact and lack of diversification. "The good thing from a theoretical perspective is that green bonds are well defined, and the issuer universe is self-selecting," Tomlins explains. "If you are happy with the green bond framework and the use of proceeds, then green bonds will provide the desired impact."
"The disadvantage for investors is that it is focused on a concentrated universe of issuers. For investors comfortable with investment-grade (IG) and the quasi-sovereigns, green bonds are great. For those who would prefer to go into high yield (HY) issuers, the problem is that there are only around 10 HY green bond issuers, and one of them defaulted with a 95% loss for the bondholder."
"Green bonds are simple and easy to do if one is happy with the available investment options, but that simplicity is often achieved at the expense of diversification."
Making High Yield Green Bonds Work
According to M&G's fund manager, to overcome the issue of diversification in green bonds and delve deeper and more confidently into the HY market, investors need to let go of some of that simplicity and spend some time on investment analysis. "It's possible to reward industry leaders and create more positively aligned portfolio in corporate credits, but it is more complicated. The ability to identify industry leaders can be expensive in terms of time and resources. "We need complex analysis supported by robust but comparable ESG scoring methodologies. With a combination of external suppliers, and internal expertise, it is possible to build methodologies and frameworks that facilitate a safer entry into HY green bonds."
Tomlins' confidence in the possibility of pursuing a more amenable fixed-income strategy focused on HY green bonds stems from his own experience managing the M&G High Yield ESG fund. "The portfolio that we constructed has been running for a little over two years."
The solution involves combining traditional exclusions with ESG integration and engagement. While both steps are important to this approach, their effects are asymmetric. "Our experience is that exclusions focused on controversial sectors have relatively limited impact on both our investible universe and our portfolio. The only sectors that are really impactful are gaming – a relatively large High Yield sector, particularly in the US – and weapons and defence."
"ESG integration is by far and away the most impactful step." At this stage, based on external and internal ESG scores, fund managers reweight the portfolio from low scorers to high performers, according to Tomlins. "This is done on a sector-neutral basis to control for any investment bias. The result is a portfolio that scores significantly higher from an ESG perspective than the HY market average."
Although this approach does not necessarily exclude the energy sector in its first stage, Tomlins explains that, in his experience, the most controversial energy companies get dropped out in the re-weighting stage. "We don't invest in oil sands, that tend to score very poorly from an environmental perspective, but we do invest in names like Total, a fossil fuel business that is extremely proactive about transitioning away from fossil fuels and into renewables. Because such efforts score very highly in terms of ESG ratings that is reflected in our portfolio."
How Big is the Trade-off?
Tomlins' focus is on the need for open, honest and transparent dialogue between asset managers and their clients. "Going back to this idea of purity and practicality, if you have a hard exclusion on fossil fuels at your institution, the process I have just outlined is perhaps not the process for you. But energy is one of the biggest high beta sectors of the HY market, so that will significantly impact portfolio returns if it is excluded. Clients must acknowledge and accept that trade-off as well."
The HY and IG ESG scores are not too far apart, so a methodology such as Tomlins' does not have to give up so much in terms of ESG ratings. "Using the MSCI scores, we score a 5.6 out of 10. That may seem quite low for an ESG portfolio. However, when you look at the distribution of scores, the IG space looks quite similar to the equity space, i.e. it's a normal distribution. The HY space, however, has a leptokurtic distribution, meaning that it is skewed towards the low end, which makes a best-in-class approach very difficult."
"For example, if we were really focusing on optimising the ESG score and the ESG score alone it would be possible to get 9 out of 10 at the very thin end of the curve, which would just create a lot more concentration risk along the lines of what I mentioned at the start."
Tomlins also explains that in his experience, this approach is quite flexible and able to use internal assessments to correct third-party ESG ratings. "We have a specific decision tree mechanism so we can override the external rating if we think simply that the methodology has been misapplied. We did this in one case with Wind Tre at a time when they were the biggest creditor in the market. Due to some confusion at MSCI about entities within the company and the company itself, the data provider ended up downgrading the ESG rating of the company due to the mistaken conclusion that Wind Tre lacked a board, which negatively affected its governance score."
"They acknowledged their mistake once we pointed it out to them but informed us it would take six months for them to correct their assessment. Instead of waiting, we documented the situation, brought it to an internal sustainable investment committee and, after their scrutiny, decided to keep the company in our portfolio."
Engagement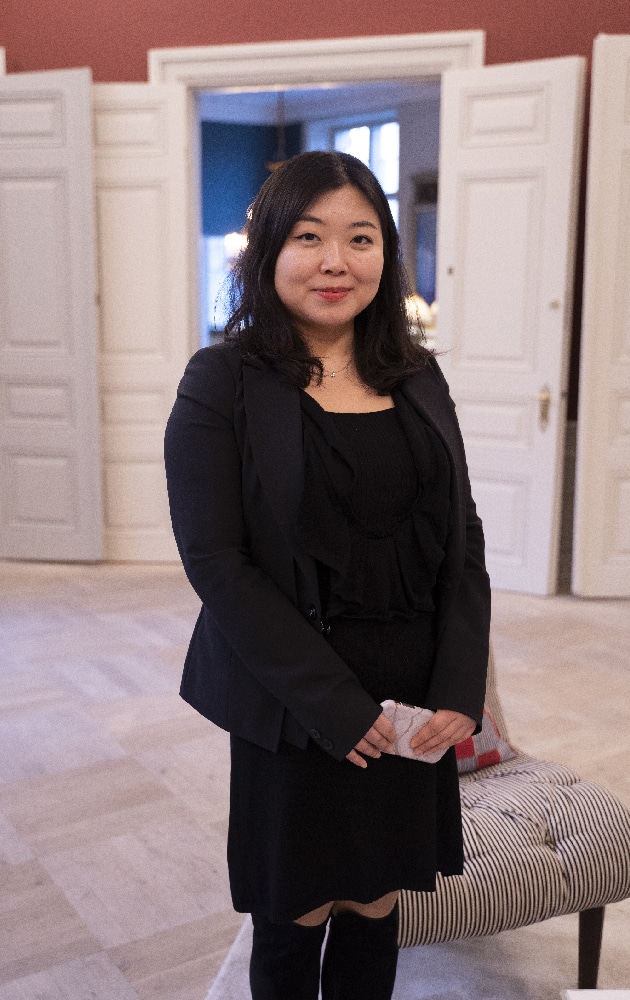 Going back to the second step of Tomlins' approach, his colleague and Deputy Fund Manager, Lu Yu, points out that the ESG scores can also be used as a basis for engagement. "We try to influence issuers and push them to improve, enhance their behaviour and disclosures. That's not always easy as a fixed income investor."
"In a typical engagement case, we involve three different parties within the asset management company to work with the issuer, including a fund manager like myself, the central ESG team, and the credit analyst who covers that company."
According to Yu, the fund manager acts as the driving force, identifying the reasons for engagement. There is a range of triggers for engagement. The company might be a large holding of the portfolio or the target of joint engagement with other investors. Engagement might be motivated by a single theme or by some specific ESG weakness of controversy. Alternatively, an attractive company that is unrated will attract engagement efforts to facilitate disclosure of material information.
"The responsibility of our central ESG team is to provide detailed engagement questions and assist us with their in-depth knowledge on certain topics. The credit analysts, all of which are sector-based, have a long experience with the issuer and have in-depth knowledge about the sector or topic. It is they who initiate the dialogue with the company and who own the communication process."
Yu discussed two engagement case-studies. "CPI is a large listed German and Czech property company. However, 95% of the company is controlled by a single shareholder, the founder, which represented a governance problem. The company is also a large holding of our HY fund, which was another motivating factor.
"CPI issued a bond early this year, and within two days of the debt issuance, an American hedge fund launched a litigation claim of US$1 billion, which pushed the bond down five points. We needed to decide whether to drop the company or hold and let the storm pass. Through engagement with the CFO, we were able to gain a better understanding of the liability associated with the litigation claim, which we agreed seemed exaggerated. We were also able to voice our concern about the governance issues of the company, which led to the addition of an independent board member."
"Iceland is another holding of the fund, which operates as an unrated small frozen food-focused UK retailer. We engaged with this company because it is unrated and because towards the end of 2018, it claimed that it would go palm oil-free in their own brand of products. To understand this decision better, we talked to the head of ESG and with the director of sustainability, to understand better about the philosophy of the company so we would be more comfortable about this unrated holding. As a result of our engagement efforts, they have started setting up ESG guidelines and asked us for a meeting to discuss ESG KPIs."
Picture © Shutterstock