Every year, just like everyone else in the world, NordSIP celebrates women on March 8 and dedicates a special feature to highlight the achievements of women in the area of sustainable investments. This year, in partnership with Kvinnokapital, the network for women in asset management in the Nordics, we thought of a feature celebrating mentors. For our previous editions of the March 8 feature, the responses from women exceeded expectations. We expected to sieve through dozens of quotes, and then… there were none! Here is what we found out about women and their relation with mentorship.
Often enough, we hear that to be more successful in a competitive environment such as the finance industry, women should seek out mentors to help them navigate the difficult path that leads through the glass ceiling. Therefore, we sought successful stories of mentorship among the members of Kvinnokapital in the hope of promoting mentorship and inspire women.
With all the changes we have experienced in the past few weeks, March 8 now seems a long time away. As you may recall, however, the day (a Sunday), coincided with the beginning of a profound change in volatility in the financial markets, as the world suddenly grasped the extent of the new pandemic's ramifications. We decided, therefore, to postpone the feature for a few weeks, and here we are in mid-April. Despite the time and effort, we literally found no story of successful mentorship.
What we did receive, however, were a few testimonies about how successful women have inspired the respondents that took the time to send us their answers. After a late-night phone call with one of these generous ladies, the dime finally dropped, and I started to understand what has gone awry in the relationship between women and mentorship.
Marie Lindskog & Kristina Najjar Wahlgren
Marie Lindskog, currently Investment Analyst Alternative Investments at AFA Insurance, sent us the first answer. She talks about Kristina Najjar Wahlgren, most recently Senior VP, Head of Nordic Business Development at PIMCO and previously Head of Business at Aberdeen Standard Investments.
"I got to know Kristina during her time at Aberdeen, where she launched 'Backroom2Boardroom' in Sweden. This initiative was one of my first contacts with a broader network of female professionals within the industry."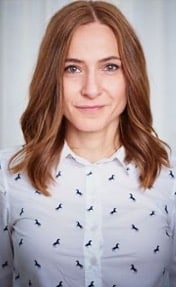 Backroom2Boardroom was first introduced at Aberdeen Standard Investments (at the time Aberdeen Asset Management) by the firm's then-Chief Investment Officer and Head of Europe, Ann Richards. She organised regular meetings and seminars to support women in the industry and showcase positive examples. In Sweden, the initiative, promoted by Kristina, proposed meetings already in 2011.
"Kristina is not a formal mentor for me," says Marie. "But has always been a great role model through her courage and positive attitude. She was one of the first female leaders I got to know and has been a great inspiration."
Sandra Bourbon & Barbara Stewart
Sandra Bourbon, Founder & CEO of Framtidsfeministen, provided the second story. "I would like to send a huge 'thank you' to Barbara Stewart," she starts. Barbara Stewart, Researcher and Author for her own firm, Rich Thinking, is one of the world's leading researchers specializing in women and finance, focusing on real-life financial behaviours and providing global insights into how smart women think and communicate. "Frustrated by media depictions of women as powerless victims lacking knowledge and confidence, Barbara was the pioneer in changing the global conversation around women and money," we can read on her website. Every year, she comes to Stockholm to unveil a new edition of her research based on interviews of successful women around the world.
"After her lecture on international women's day in 2015, I gathered the courage to start Framtidsfeministen's gender-equal stock portfolio that now can be bought at Aktieinvest.se and 80 percent of investors are women," says Sandra. "Gender Equality = CASH! By investing our money, and saving up for a 'F-off capital', we can live the life we want to live – based on our values," she continues, echoing the words Barbara often repeats in front of attentive female audiences around the world.
Sandra started Framtidsfeministen to accelerate the movement towards gender equality. Through this communication platform, she proposes a portfolio (published on Shareville) with a concentrated number of Swedish stocks that are gender-equal, profitable and diversified across sectors. Sandra also publishes a blog and offers lectures as well as inspirational keynotes.
Esther Gonzalez & Leda Braga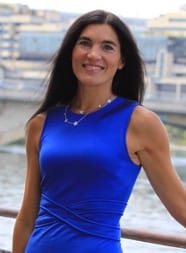 The third story came from Esther Gonzalez, Head Investor Relations/Business Development Europe at Systematica Investments. I contacted Esther, as I had previously heard her talk about her boss, Leda Braga, CEO of the firm she joined when it was founded. "Leda is considered one of the pioneers in quantitative investing," starts Esther. "She was President and Head of Systematic Trading for 14 years, starting in 2001 at BlueCrest Capital. She has a very impressive curriculum in the quantitative management space as well as a PhD in Engineering from Imperial College London, where she worked as a lecturer and led research projects for over three years prior joining her first financial-sector job at J.P. Morgan," she continues and she could go on.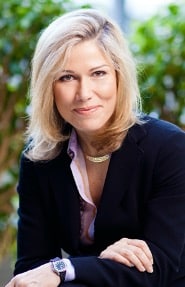 "I admire how well Leda prepares for any presentation in public, even internally," Esther explains. "She is a real perfectionist and works hard to have perfectly customised and up-to-date material that addresses exactly what she needs to cover. She practices and rehearses to perfection, with the humility not to believe that she can just wing it. She's ambitious but also extremely respectful of her audience's time; she wants to make the most out of their encounter and give the best impression of our firm."
"With her attitude of openness and understanding, she has managed to foster a very special culture at the firm, where people respect, like and trust each other. There are no politics, and everyone feels like we are one team and share the same dream," Esther adds and again, she could continue for a while, describing the many qualities she sees in her boss.
From inspiration to mentorship…
Admiring someone else's qualities is something. Trying to emulate this person or seeking this person's guidance are another. These are the functions a mentor or a role model, in the typical sense of the term, are supposed to fill. Neither Kristina, Barbara or Leda have served as mentors, and yet, it is undeniable that they have provided meaningful inspiration to women that have, in turn, become successful on their own.
"I admire Leda for who she is and then I follow who I am and who I want to be, on my own," Esther tells me. That's when the dime drops. I have personally met a number of inspiring women, sometimes, like Sandra, listening to an inspirational talk at a women-focused event. I also had the privilege of having a very strong and talented woman as a boss for a while, when I was a hedge fund portfolio manager.
Aline Reichenberg Gustafsson & Ragnhild Wiborg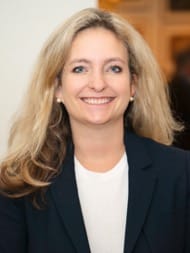 Ragnhild Wiborg, the fund manager and CEO of a boutique Stockholm-based hedge fund, hired me to help her manage a fundamental-driven and slightly (very) contrarian long/short equity fund. Over time, we shared victories and sorrows and I learned a ton from her. She is a force of nature and one of the smartest investors I have ever met. She has always shown incredible courage in front of any audience or any business situation we have encountered, even the most difficult. While I do admire many of her amazing personality traits, I would not call Ragnhild a "mentor". After all, like Leda is to Esther, she was my boss and calling your boss a mentor is somewhat ambiguous. Being a good boss, providing guidance and support, should be normal. Being a mentor should be something more intentional, and also, more independent from the prescribed hierarchical order. I wouldn't call Ragnhild my role model either. Just like Esther, I was inspired but I did my own thing. In fact, today, Ragnhild and I lead completely different careers.
… from mentorship to friendship
Instead of a mentor, I'm fortunate enough to be able to call Ragnhild a friend. When I talked to Esther on our late-evening phone conversation, she related a similar feeling. "From the very first moment we met, Leda treated me in a special way. She walked into the board room where I was waiting to have my interview and instead of sitting at the other side of the table, she sat just next to me. This felt so close, natural, honest, trusted, nonhierarchical… but just like 'we're going to be friends and we're going to do this together'."
I've gone back to some of the women who told me they had difficulties identifying either a mentor or a role model. Could they talk about inspiring women? Yes. And did they have a female friend who helped them in their career? Absolutely!
In a (still) male-dominated industry like asset management, women have often been criticized for not mentoring the younger cohorts. But women have also been defensive when it comes to recognizing the influence of more senior consorts. "I've always recognised the positive impact my first female boss had on me when I started my career in London," Ragnhild told me when I talked about this upcoming feature. "She definitely had a very strong influence on me. If she could do it, why couldn't I? But given the small number of seats available for women at the top, particularly in the financial sector, I'm not surprised that women are still being defensive when recognising the brilliance of other powerful women," she said.
A new generation of mentees
As a new generation of women is coming through the ranks now, hope for mentorship is not lost, however. Esther, for example, has been often solicited. "I have developed my own style, which seems to inspire some younger women, a number of self-declared mentees, whom I love and feel so fortunate to have in my life," she says. "I'm truly happy for the opportunity to contribute to their lives. Giving them the confidence they need is extremely rewarding. I do believe in my own recipe for a fulfilled and happy life and that is what I share with my mentees."
Portrait pictures: LinkedIn and personal contributions; photographers: Marilia Bognandi for Sandra Bourbon and Binniam Halid for Aline Reichenberg Gustafsson