Stockholm (NordSIP) – Kommuninvest conducted a new green bond transaction on May 18th. The tap was worth SEK5 billion and the green bond pays a 0.625% coupon and matures in June 2023. The transaction was priced at a 101.62% premium to yield 0.086%.
Demand was strong with 15 investors participating in the tap and bidding SEK8 billion. The issue was oversubscribed 1,6 times. 97% of the demand came from Sweden, with the remaining 3% coming from Asia. Sectorally, 50% of the investors were insurance companies. Asset managers represented 22% of the investors in this transaction, followed by pension funds (16%) and banks (12%). Folksam alone invested SEK2.5 billion. 
Kommuninvest is a Swedish local government funding agency. The agency can issue bonds on behalf of several Swedish municipalities thus lowering the cost of funding for its members. It accounts for more than 40%of the Swedish local government sector's borrowing.
"We are pleased to see that the issue was so successful. This confirms the broad and strong demand for our green bonds. Municipalities and regions are doing intensive work on environmental issues and are continuously developing new green projects. To see this work met by such strong demand from investors is very positive," says Christian Ragnartz, Head of Debt Management at Kommuninvest.
Within Kommuninvest's Green Bonds Framework, local and regional investment projects are financed in eight categories: ranging from renewable energy and green buildings to climate change adaptation and clean transportation. To date, Kommuninvest has granted over SEK65 billion in Green loans for 360 investment projects in more than 150 municipalities and regions.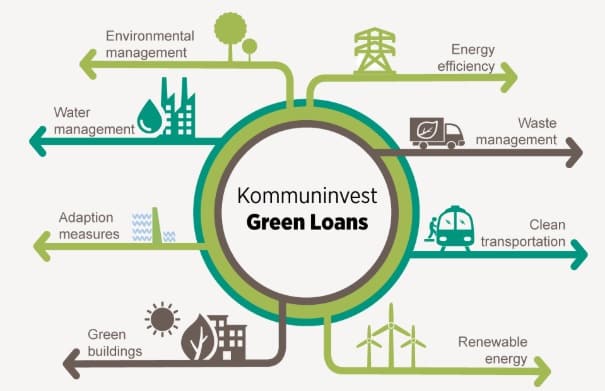 Following this tap, the green bond series now has an outstanding volume of SEK 11 billion. After this transaction, Kommuninvest has a total of around SEK37.5 billion outstanding in five Green Bonds, three of which are in SEK and two in USD. 
Danske Bank, Nordea and Swedbank were the lead managers for the transaction.
Image by sabine_1603 from Pixabay