This article is part of NordSIP Insights – The Recovery Handbook. Read or Download the entire publication here.
By Magnus Odén, Head of Norway and Sweden at the UN PRI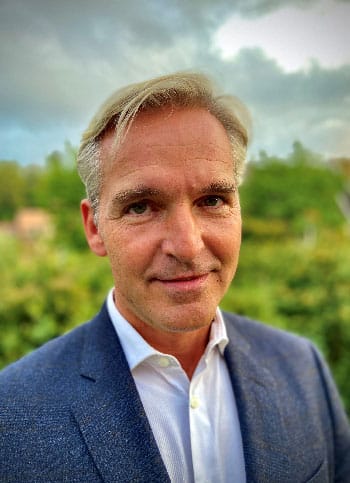 Covid-19 has served as a stark reminder, and the clearest example to date, that without healthy people and a healthy planet we cannot have a healthy economy and a brighter future. Investor engagement and behaviour across a number of areas – including far deeper engagement with policy makers in the Nordics and elsewhere – will play a critical role in determining how the current situation impacts our economies and societies.
To take a step back, our society has progressed away from early 70s Friedman ideas that a company's only social purpose is to maximise profit. We now have a widely adopted view of a stakeholder economy where the purpose of businesses is to solve problems for the people and the planet, profitably. This interdependence has never been more clearly manifested than during the pandemic. The ILO has estimated that over 300 million jobs have been lost [1] and the World Bank estimates that the GDP drop will be the steepest in post-war history [2]. These are costs that ultimately will be paid for by taxes on future economic activities. For any recovery to be sustainable from a financial and social perspective, investor policy engagement needs to be raised sharply.
The impact on business
Businesses have been hard hit and many companies are still fighting for their survival. Construction and travel sectors have suffered severe demand side shocks, manufacturers have been affected by supply side disruptions and all businesses have been affected by the government policy response. Strangled by lack of long-term planning, some businesses have been stuck operating in fading sunset sectors and several have already met an early death. Similarly, in many markets, policymakers have been overwhelmed and came unprepared into the situation. However, furlough schemes, recapitalisations and additional healthcare funding were swiftly introduced in the Nordics and other countries to avert a quick societal deterioration. Some investors, also challenged by the pandemic's fast-moving implications, were quick to organise immediate crisis plan responses and to identify needs in the portfolio companies.
The Investor Response
In the first phase of the crisis, investors were quick to initiate discussions with the right people in their portfolio companies to draw up plans for guaranteeing the safety of staff and securing financial support. Through their access to industry expertise and the extra time devoted, they have ensured that the discussions included the recovery steps to build back better for the long term. Virtual AGMs are not the ideal format, but retaining the fundamentals of organisational empowerment, responsibilities and exchange of experience has been crucial. It has allowed firms to agree on matters such as official and binding commitments on dividend payment restrictions and executive remuneration during tough times.
Now that we are in the second phase of the crisis, a cleaner, greener and more inclusive outcome is a common goal for investors as a group, but for this to happen, investors must also engage in much deeper and more frequent dialogues with policy makers. It was clear that the response to this crisis could have evolved differently with greater social dialogue and the inclusion of more parties at the negotiating table. Investors with essential access to technical expertise, who can leverage arguments based on this, should engage with policy makers both in private and through media to shape the agenda so that concrete reforms are delivered in this pivotal phase.
Through collaboration with other investors who share the same objectives, speaking up jointly on how policies will affect the investor base in the long run carries much heavier weight and will facilitate the communication with policymakers and advance the agenda.
In Sweden, a key pillar of the recovery package was that furloughed staff would be paid for by taxpayers through the government programme and conditioned on cancelled dividend payments, ratified by parliament with a broad unity across the political spectrum. However, a few large global companies continue to pay dividends, whilst collecting government benefits for their laid off staff. Investor support for the practise and overt criticism towards the conditioned benefit policy is an unnecessary provocation that will subject them to more scrutiny and rejection by their stakeholders: the government, customers, suppliers, staff and taxpayers. Most investors are aware that a cancelled dividend may transform into a larger dividend once we have come out the other end of a recovery, in better shape. A central theme to succeeding in the competitive stakeholder economy is the acknowledgement of interdependence, sharing of common objectives and working in accordance with them.
The Tragedy of the Horizon
Mark Carney has re-labelled the classic problem in environmental economics where our generation imposes a huge cost on future generations because we have no incentive to fix it as 'The Tragedy of the Horizon' [3]. Viewing the Covid-19 crisis through this lens, investors are currently being presented with an extraordinary opportunity to benefit from government support and investments in helping to cover this cost today. The biggest leap forward that responsible investors can take for their portfolio work today is to link action on climate within their response to the Covid recovery. If done collaboratively with governments, who are spending unprecedented sums of borrowed money to provide relief, the chances of improved prospects rise sharply for all involved and lowers the cost in mitigation and adaptation for the future.
The root cause of the pandemic – transition of virus from animal hosts to humans – is directly linked to the environmental degradation and the loss of biodiversity [4]. Once in the human system, the detrimental effect on health, healthcare costs, job losses and income quickly spiralled out of control. Therefore, environmental priorities need to come first, because investments in the clean energy production and distribution systems and reforestation are necessary to restore biodiversity and clean the air, as well as being able to deliver jobs and replace lost profits.
Putting People at the Heart of the Response
The scale and severity of the crisis has also demonstrated the need to put people at the epicentre of the response. Human rights abuse has been abundant and more so in emerging economies. There, workers often only have informal job arrangements with no notice period or severance packages, no government unemployment benefits and a main earner responsible for feeding a large family. Private investors from the developed world like the Nordics have a responsibility to enforce human rights through their investee companies and their suppliers to secure a fairer and resilient future.
UN Secretary General, António Guterres, said in April that, "People — and their rights — must be front and centre" [5]. Investors should address solutions to social issues such as pushing much further for international tax harmonisation and transparency issues. Investors should also push for improved terms for small businesses, the biggest employee sector in which most are suppliers to large businesses. Investors and policymakers' objectives closely align in these areas.
A Sustainable Recovery?
The money is on the table, but it is not the sustainable and optimal long-term solution. The European parliament has established a gigantic recovery fund, but the necessary investments to reach the committed emission targets are still short and the programme only reserves a limited amount to this end, the German think-tank Agora Energiewende wrote in a recent report [6]. Additionally, although tax-payers will think that the short term fical stimulus is proportionate to the crisis, in a longer sustainable scenario, governments will need a credible exit strategy to avoid misallocated resources and excessive risk taking by investors triggering the next financial crisis. Businesses and investors on the other hand have the required expertise, substantial capital and need for profitable investments to shift into these undertakings and ambitions. The International Energy Agency (IEA) together with the International Monetary Fund (IMF) have proposed over 30 concrete actions that boost growth and job creation and push greenhouse gas emissions into structural decline [7]. Investors will be rewarded for reminding governments that they stand ready to back initiatives which are scalable, ready to execute and potentially profitable. The task at hand is to enable dialogue with public policy makers and assist with expertise on the next steps into sunrise sectors, replacing lost jobs and design a greener, healthier and inclusive recovery.
The longer-term outcome from the pandemic will be shaped in the coming months as economic activity is gradually coming back. We have been presented an obvious opportunity to accelerate the pressing agenda on climate change which outstrips any other portfolio risk. Emission cuts from aviation, oil and gas need to be the top priority. These industries have been hurt the most, but in the longer term the priorities remain the same. Through collaboration, investors and government can help alleviate the core issues of global recession and soaring unemployment, taking into account the need to innovate and build cleaner and more secure energy systems. Nordic investors responded well during the initial phase of the crisis. Now, at the second phase, engagement and dialogue with policy makers will play a key role and should be very ambitious.
[1] Staff at the ILO, 2020
[2] Staff at The World Bank Group, 2020
[3] Carney, 2015
[4] Staff at the PRI, 2020
[5] Staff at the ILO, 2020
[6] Staff at The World Bank Group, 2020
[7] Flagship report by staff at IEA, 2020