Pandemics don't really care about gender equality. Soon after Covid-19 started spreading globally, it became apparent that mortality rates were higher for men than for women. Unfair as that might be, it has since transpired that women, on the other hand, are more likely to bear the brunt of the pandemic's socioeconomic consequences.
According to a recent report by LeanIn and McKinsey & Company, "Women in the Workplace", one in four women [in corporate America] is considering downshifting their careers or leaving the workforce due to the impact of Covid-19. In an ambitious project, conducted last year by UN Women, evidence looked gloomy. "Everything we worked for, that has taken 25 years, could be lost in a year. In the month of September alone, in the US, something like 865,000 women dropped out of the labour force compared to 200,000 men, and most of that can be explained by the fact that there was a care burden and there's nobody else around," points out UN Women Deputy Executive Director Anita Bhatia.
And so it was hardly a surprise when UN Women announced the theme for this year's International Women's Day, 8 March 2021, as "Women in leadership: Achieving an equal future in a COVID-19 world."  Intrigued, NordSIP reached out to a selected number of successful women working in asset management in the Nordics and beyond to give us their unique perspective on the issue.
Perhaps because of the unconventional response of the Swedish government, the unique Nordic cultural backdrop or the prior living arrangement of women working in finance but also the unrelenting optimism of the women in our sample, the response mostly didn't match the aforementioned studies' conclusions. One of the women we approached even declined to answer, claiming that she simply did "not experience the covid crisis as worse for [her] as a woman than for [her] male colleagues."
Adapting to the 'new normal'
Home office and travel bans are indisputably the two changes that affected the most everyone's work, not only in the financial industry. The lack of direct meetings with colleagues and clients has been a challenge for everyone. "Although we do have the technology to support me to do my job remotely, I really miss the face-to-face interaction which facilitates collaboration and idea generation," admits Senait Asgede at Schroders (Stockholm). "It is even clearer now, after a year of pandemic, how many issues are solved around the coffee machine. The social part is more difficult digitally, even though we have both fika and lunch meetings online," adds Ulrika Lindén at Swedbank Robur (Stockholm). "I really miss to be able to expand my network and deepen the relationship with my existing network," says Katarina Hammar at Nordea AM (Stockholm).
Discovering hidden perks
Yet the new way of working brought about several unexpected positive effects. "I can set up a client meeting in another city and include specialists/portfolio managers just within days. Meetings like that took weeks to plan and coordinate before," explains Anna Jönsson at Storebrand (Stockholm). For Susanne Bolin Gärtner at Danske Bank (Stockholm) virtual meetings have actually made it easier to create a Nordic team: "When you all call into a meeting, you are under equal conditions, not some team members in a room and one person calling in."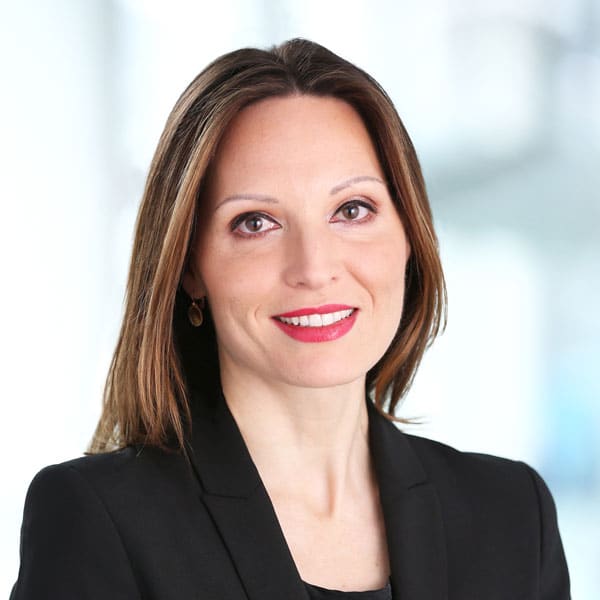 Carolin Hirschbiel at Capital Dynamics (Zug) shares a similar experience: "My team is scattered across Europe and the US, but, truth be told, I now get the pleasure of seeing everyone so much more often thanks to the constant use of videoconferencing. Two of my team members started during the pandemic and have never worked in the office; one was hired remotely—I have never met him in real life! I'm constantly amazed at how well this experience has worked out for us and that team morale and spirits, not to mention results, are so high."
Sarah Ophelia Møss, founder Ophelia Invest (Copenhagen), an organization which teaches how to start investing, also finds the shift to a digital world to have been beneficial. "Overall, it has been a positive change for us to have a stronger presence online – even though it's not quite the same to teach in a room alone as teaching in front of a big crowd. On our first 'learn to invest boot camp' we had 300+ paying customers and one week later we had 100+ customers follow our 'next level boot camps. Our result in March 2020 was much better than expected," she explains.
This increased efficiency appeals to Pia Rudolfsson Goyer at Norsif (Oslo). "I feel more efficient and focused. I also get the impression that people have become more accessible during the pandemic and are now under less stress and in a way more mentally available," she says. Pia Michelsson at American Century Investments (Frankfurt, Helsinki and Reykjavik) agrees with her: "Although my official office is in Frankfurt, I have been able to work from my home country Finland and also from Iceland. But surprisingly, much more efficiently than one would have thought."
Karine Hirn, joining the virtual conversation from faraway Hong Kong while working for Stockholm-headquartered East Capital can relate. "My world has become much smaller physically (Hong Kong area is only 1,106 sq km), but my reach much bigger (through my screen!)." She admits that "the mental impact in terms of not seeing colleagues, friends and relatives in person and not knowing when it is allowed to do so" has been challenging. On the other hand, "it has become easier in terms of business because nobody, including investors and portfolio companies, now hesitates to take a video call."
Effects on gender balance
For families in Sweden, where daycare and elementary schools have remained generally open for the duration of the pandemic, the impact is incomparable with other countries. As soon as kids had to be kept at home, the puzzle of life has taken inordinate proportions. Anne-Louise Thon at SDG Invest Kapitalførvaltning (Copenhagen) explains:
"The lock-down has really proved a point about the inequalities related to the way we share home chores and children's education. Women, on average, take about 70-80% of these responsibilities. When we were forced to be home, both us parents working 100% with three kids who needed to be homeschooled, it just became clear that I was the one who was better at dealing with the complexity."
Emine Isciel at Storebrand (Oslo) quotes both evidence and personal experience to support a similar view: "While the pandemic has impacted everyone's work lives, studies make clear that it has disproportionately affected women, particularly minorities, mothers, and women in senior-level roles. Working mothers have been saddled with the management of work, child-care and education. As a working mom myself, it has been challenging during the lockdown periods to juggle workload with care-taking responsibilities."
For Hanna Edstroem at LGT Capital Partners (Zurich), the pandemics have further emphasized the cultural differences between countries: "Here in Switzerland, where I am based, it is still quite common that only one person in each household works, usually the man. However, both my husband and I work full-time. So, when we went into the first lock-down in March and our two kids (6 & 8 at the time) where sent home from school, it was quite a challenge to manage our jobs and also assist them during home-schooling. Here I think some male colleagues might have had a different set-up and could still focus more on work."
For Hong Kong-based Karine Hirn, the difference was more nuanced. "Both genders suffer from higher work pressure when home office arrangements make the frontier between professional life and private life blurry, with longer days and late evenings working with people across time zones and no proper breaks," she says. "We are probably both equally bored as we need input no matter what gender we are," adds Pernille Wahlgren.
In general, for women based in Sweden, the gender balance was less affected by the pandemic. "Some people have really struggled without the regular 'going to work' routine and separating work and personal life while remaining in the home for most of the day. In some ways, this new situation allows for greater flexibility and therefore makes it easier to juggle work and private life. The backside is that one is always on duty and available with less time alone to reflect, recharge and rest. As women generally are the family's 'project managers' this could affect them more," says Anna Jönsson. Senait Asgede finds an advantage in blurring boundaries. "I have noticed is that I do more cooking now than before, but this is perhaps a function of not travelling and gaining about 90 minutes a day which I spent commuting to work," she says.
Sarah Ophelia Møss finds that being a woman has served her well. "I think having a feminine perspective gives me an edge, operating in the very masculine world of finance," she says.
A better work-life balance in Covid times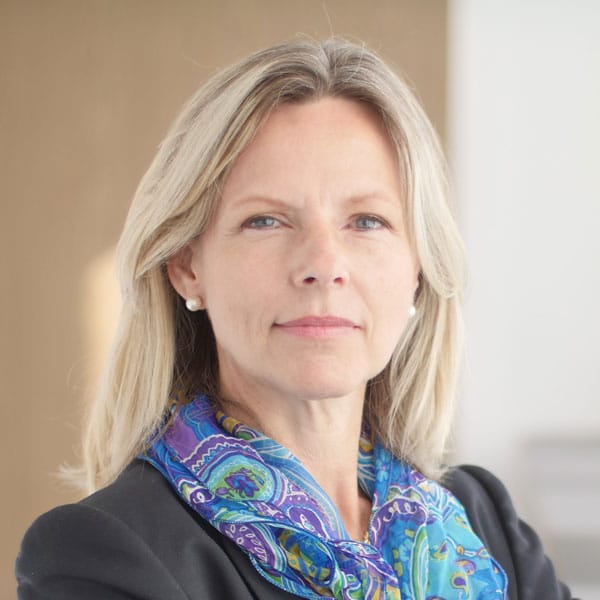 The boundaries between work and free time have slowly vanished and increased pressure on employees in general, not only women. As Anna Jönsson puts it, "employers could set clearer guidelines for what the expectations are outside office hours." Susanne Bolin Gärtner tries to lead by example. "Seamless work/free time is a bit challenging even for me personally, so as a leader, I try not to email my team late at night or weekends. I try to be strict and turn off the computer rather than put it in sleep mode in the evening (or I will definitely come back after dinner). I encourage my team to do the same, and also urge them to go out for a walk or exercise regularly."
"If we had known that the pandemic would last for so long, then a lot could have been done differently," comments Ulrika Lindén. "Better home-offices are one thing. But it also calls for new leadership skills, like digital leadership, and leaders with a strong commitment and a willingness to engage and include all employees in both the day-to-day and strategically long-term business."
While the short- and long-term consequences of the different Covid strategies is still up for debate, it seems that the Swedish strategy has proved effective at least when it comes to ensuring the sanity of working parents. "It makes such a difference on so many levels if your kids can go to school," exclaims Hanna Edstroem. "I think Sweden's strategy during the pandemic was the right one. I've seen both adults and kids suffer from being socially isolated. This is something that Swedes have been able to escape to a larger extent then Denmark," adds Anne-Louise Thon.
"For parents with small children or home-schooled children, employers could have allocated certain days for meetings so as to make it easier for parents to coordinate and thereby be able to participate more," Pia Rudolfsson Goyer proposes. "The most important thing employers can start doing immediately is to genuinely ask how people are doing and whether they feel supported. Employers may not be able to fix everything, but I think it starts with this basic question, asking employees what the real problems are," suggests Emine Isciel.
When it comes to women more specifically, "it is crucial that women realise that they need help. Governments should make sure that help is readily available and affordable for women who work and society should encourage women to seek help, instead of making them feel that they should be able to do it all on their own," Anne-Louise Thon recommends.
Silver linings & Lessons learned
Fortunately, the Covid-19 experience may have brought about several positive changes, for women, for society in general and for the planet. For Karine Hirn, 'the new normal' has taught us to "put more focus on the importance of physical and mental health, including exercise, sleep, healthy food, and the ability to appreciate things which we took for granted before, such as meeting people without having a screen in between us." Many have enjoyed having more family time. "I managed to take up my passion of horseback riding again, now a joined interest with my daughter," boasts Hanna Edstroem.
"You need to make yourself less financially vulnerable," says Pernille Wahlgren who took the opportunity provided by the pandemic "to write a new book on the very importance of this issue."
Many new habits formed during the pandemics might be worthwhile keeping. "I will continue to work from home a couple of days per week and plan these days for focus time and some digital meetings with the camera on," explains Katarina Hammar. "I now know that I don't need to fly to Stockholm three times a week the way I used to. We can be more efficient virtually as long as we can strike a balance between both worlds. Nowadays I conduct a lot of walk-and-talk meetings and I hope to be able to continue that habit once we go back to the old normal," adds Anne-Louise Thon. Susanne Bolin Gärtner intends to keep up the good habits of "daily team talks, more virtual meetings and less business travelling." Meanwhile, Pia Michelsson is quite convinced that "virtual events will be the new norm."
"The possibility to be flexible and work remote will probably be a success factor for companies, and more or less a hygiene factor from employees," believes Ulrika Lindén. "Perhaps it will even level the playing field for women," hopes Senait Asgede. For entrepreneur Sara Ophelia Møss, the shift to online education means that the financial courses she provides have become much more accessible during this past year. "Investing has become a lot more 'for everyone' and this makes me very happy," she says.
Pia Rudolfsson Goyer hopes the planet will be a net-winner in the post-pandemic world. "The new normal has shown me that I can travel less and thereby limit my negative environmental impact and has taught me how to be more selective and choose the journeys and meetings that will have an actual impact on my work." And if Emine Isciel has learned anything from Covid-19, it is "the tremendous capacity of individuals and society to transform, and to change when needed. The immediate crisis we are facing today and how we have responded to it has much to teach us about an even more existential threat: climate change."
Society might be better off as well, according to Carolin Hirschbiel. "The pandemic has made us even more sympathetic to the situations of those around us. I was very impressed with how involved our staff was in helping with COVID-19 relief. Through a matching holiday drive, we raised USD 150,000 within just a couple of days for charities worldwide," she says.
Towards a brighter future
"To have an interesting job which is in demand and where I am not exposed to infection makes me feel privileged – this becomes especially evident when compared to the situation of many women in high-risk sectors," philosophises Pia Rudolfsson Goyer, with a sense of gratitude we all echo, while just like Anne-Louise Thon, we all long for the return of normalcy. "I've been an octopus for a year now but finally I can see that I will be able to just focus on one thing at a time, and I really look forward to that," she concludes.