Stockholm (NordSIP) – Following our enquiries with the Financial Supervisory Authorities (FSAs) last week, NordSIP reached out to the Nordic Sustainable Investment Forums (SIFs) to hear what they would be focusing on in 2022.
Each national SIF has its own agenda and focus, but all seem to be focusing on implementing and keeping up with EU regulations, while keeping an eye out for improved data, monitoring, national policies and targets and international partnerships.
2022 Themes
Starting up North, IcelandSIF will be hosting the NordicSIF meeting in Reykjavík in June 2022, according to Kristbjörg M. Kristinsdóttir, Chairperson of IcelandSIF and Chief Financial Officer at Stefnir Asse Management. The focus of the meeting will be on the Ocean. "We will be exploring research on the ocean e.g. biodiversity but also separate streams or workshops involving environmental, social and governmental issues relating to the ocean. Although the ocean can be the source of great economic advancement and innovation there can also be less desirable outcomes from using the ocean's resources such as highly controversial governance issues that we will tap into during our two-day conference in Reykjavik," Kristinsdóttir says.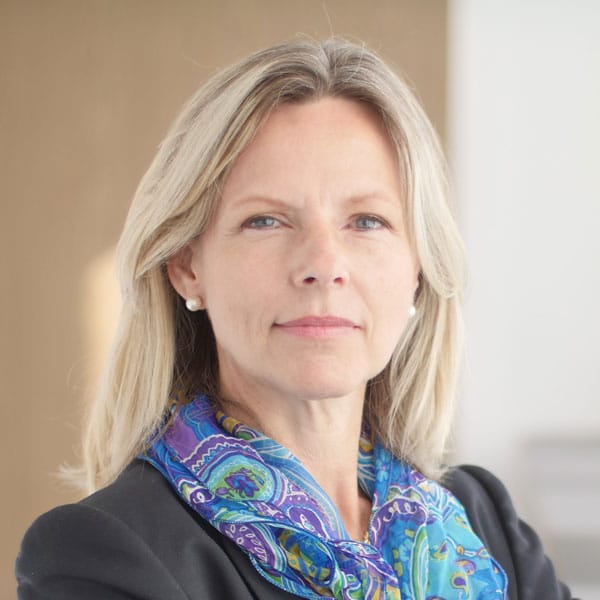 "In our planning for 2022, we have considered three major themes that we believe our members will most likely focus on during the year," says Susanne Bolin Gärtner, Chairperson of SweSIF and Head of Manager and Fund Selection at Danske Bank. "First, we expect that climate change will continue to be on top of the agenda, of course. In 2021, the IPCC report and the COP26 only reinforced the need to further increase the urgency among actors in the financial industry to coordinate efforts towards net-zero alignment," Gärtner says. "The European legislation will also be a top priority for our members. The work needed to align internal processes, from investments to reporting and disclosures, is still very much ongoing and requires significant time and resource investments from financial institutions," Gärtner adds. "Last, but not least, we want to focus on the 'S' in ESG. The pandemic has highlighted existing social tensions and generated new ones. Climate change also increases the risk of rising inequalities on a global scale, and we expect that investors will have to take these forward-looking consequences more seriously than ever before," Gärtner adds.
According to Dewi Dylander, Chair of the Board of DanSIF and Head of Sustainable Investments at PKA, DanSIF will focus on new EU Regulation, but also on access to better ESG data, Danish government Target of a 70% reduction of greenhouse gas emissions by 2030.
The coming into force of new regulation in 2022 will lead to a focus on enhancing in-house sustainability competence in many areas and putting in place roles and processes to ensure compliance, according to Lars Erik Mangset, Member of the Board NorSIF and Chief advisor for Climate Change at KLP.
"It will also be a year with increased scrutiny from various stakeholders. For instance, the large movement on net-zero declared financial institutions will lay pressure on those that have not made such commitment yet. Investors that have already declared a net-zero goal for their portfolio now need to implement this mandate. How can investors have an effect in the real economy? And how to balance between financial targets and climate goals. Can investors maintain investment in fossil energy while also having net-zero targets? These are some of the questions that the financial sector needs to handle," Mangset continues.
Leila Räsänen, Coordinator at FinSIF, argues that "navigating net-zero, climate change and biodiversity will be on the table this year. These topics are linked to sustainable development challenges, and they intersect all ESG themes. Therefore, the massive phenomenon of climate change and biodiversity loss can be approached from many ESG perspectives. In addition, Nordics as well as other European countries will be busy with following the next steps of EU sustainable finance related taxonomies and keeping up with its latest requirements and outcomes."
Changes in 2022
For SweSIF, change in sustainable investing will be driven by the EU's sustainable finance legislative agenda. "We expect the Nordics to be heavily impacted by the decisions related to EU legislation. At the same time, already in 2021, we have been facing increasing debates in Sweden related to nuclear energy, forestry and cement, for example. This means that institutions have to work full steam ahead in a fast-changing environment. Swesif's mission is to spread, drive and increase knowledge about investing for a sustainable development is more relevant than ever," Gärtner says.
Within EU Legislation, DanSIF is specifically focused on the effect of EU Taxonomy on green investments, and the "perception of green investments will change drastically as investors begin phasing in the EU taxonomy," Dylander says. "Demand will also lead to better ESG data availability and ESG data quality, in particular within CO2-data and across active classes. Hopefully, we will also find a standardized approach to using offsetting and including scope 3 data," Dylander adds. The DanSIF Chair also expects the world to start realising "that investors will not reach CO2-reduction targets without companies reducing their CO2 emissions. This will lead to more focus on active ownership and engagement and cause investors to push companies more towards becoming Paris-aligned and reduce CO2-emissions." Last, but not least, Dylander expects biodiversity and circular economy to become more prominent as people start understanding their "crucial roles in the green transition and a sustainable future."
"We hope to see more push towards standardisation in the market. Claims around green and transitional credentials of loan/bond transaction or company profiles must increasingly become objective and standardised," NorSIF's Mangset says. "We also think 2022 will be the year where more innovative partnerships is entered, either within the financial sector, between finance and industrial sectors, and between private and public entities," Mangset adds.
FinsSIF's Räsänen notes that sustainable finance regulation is not exclusive to the EU. "Globally in 50 largest economies, there are more than 730 policy revisions and +500 existing policy instruments connected to sustainable finance. In addition, reporting is requiring more resources from investors, and on the other hand reporting will bring more transparency into practice," Räsänen explains. In parallel to policy, regulations and reporting, "the large quantity and quality of ESG data is setting opportunities and challenges in balancing analysis from the responsible investing point of view," Räsänen adds.
On the Agenda
Beyond the NordicSIF conference, IcelandSIF will concentrate on EU directives and rule-setting on sustainable investing. Implementation of EU regulation in Iceland is presently lagging, so it must be prioritised, according to Kristinsdóttir. Attention will also be paid to sustainable fixed income (green, blue and social) as "Icelandic responsible investment options" that will "hopefully" appeal to other Nordic investors.
Asides from climate, the EU legislation and the 'S' in ESG, SweSIF will also conclude and maybe prolong its ongoing projects, of which the most important one is the new version of the 'Sustainability Profile' (Hållbarhetsprofilen). "It is an existing template that we had developed in collaboration with our members before the EU legislation came into the picture. The goal of this document is to explain the sustainability of financial products to end customers. In 2021, we started intense work with our members and other actors in the local asset management sector to redesign the Sustainability Profile and adapt to the new EU legislation. We hope that the first results will be ready in the first part of this year," Gärtner says. Swesif's other projects focus on fixed income and long-term investing. "We also want to start looking into solutions to help our members with sustainability training," Gärtner adds. Finally, discussing the effects of the pandemic on events, Gärtner hopes SweSIF will be able to offer different hybrid solutions to provide Swesif members with advantages of both physical and virtual events.
DanSIF expects to continue the Human Rights sessions organised by in 2021. "Through their investments, Danish investors are exposed to numerous businesses with actual or potential negative human rights impacts. Both investors and investee companies have a responsibility to respect human rights as outlined in the UN Guiding Principles on Business and Human Rights. The first session in 2022 will be on Investing in Challenging Country Contexts," Dylander says. Other sessions on human rights in Myanmar/Qatar will be held later in 2022. Other topics on DanSIF's 2022 agenda also include ESG and iliquid assets, biodiversity and ESG Board Alignment.
The main focus of Norsif will be to continue to develop and disseminate knowledge on responsible and sustainable finance. "We expect to broaden our collaboration with other organisation in 2022, and through this, provide more value to our members in the form of events and projects. Now that the sustainability agenda hits the financial sector broadly, we need to keep focus on both attending to our more mature members, as well as to provide value to member that more newly integrate sustainability into their company, or to successfully target functions in companies that are new to sustainability, such as risk and compliance functions," Mangset explains.
According to Räsänen, a survey of FinSIF members highlighted a few themes relevant for Finland in 2022, including biodiversity, electrification, EU taxonomy/sustainable finance, climate change and net-zero, ESG data and measuring ESG performance, as well as sustainable food procurement – its role and possibilities, ESG questions linked to alternative investments and government bonds. "According to the survey taken of the membership, people would like to participate live meetings instead of online events, and concreate workshops on sustainable investing are requested. Finsif uses hybrid- model in event production if possible, and hands-on workshops are going to be on the agenda – online or live," Räsänen adds. "Finsif will also translate its 2021 revised Responsible Investment Guide to English by summer 2022, to help those interested to navigate the complex issues of ESG and responsible investing," Räsänen concludes.
Images courtesy of Edited by NordSIP, Jakob Dall and Finsif