Climate change has become a key priority for both investors and regulators. To meet the needs of investors seeking to address climate change risks and opportunities, UBS ETFs has launched a suite of Paris-Aligned ETFs. These funds not only meet, but exceed the minimum standards for EU Paris-Aligned Benchmarks; they are aligned with the recommendations of the Task Force on Climate-related Financial Disclosures and are classified as Article 9(3) funds under the Sustainable Finance Disclosure Regulation.
Understanding climate change
What is the scale of the problem?
While climate change has taken center-stage in recent years, it can be overwhelming to understand both the magnitude of the challenge that lies ahead of us, as well as the limited time at our disposal to act and transition towards a net-zero economy. According to the first part of the sixth assessment report of the Intergovernmental Panel on Climate Change (IPCC), global warming scenarios of 1.5°C and 2°C will both be exceeded during the 21st century unless deep reductions in carbon dioxide (CO₂) and other greenhouse gas emissions occur in the coming decades. As shown in Figure 1, the reduction in global emissions will have to be drastic to stay consistent with 1.5°C and 2°C scenarios. To keep the 1.5°C target within reach, the world needs to halve emissions over the next decade to reach net zero emissions by the middle of the century.
What is the current situation?
To assess how companies are currently aligned to these different scenarios, we can use the MSCI Implied Temperature Rise assessment, which provides an indicative temperature alignment for companies which can easily be compared to global warming scenarios depicted in Figure 1. Unfortunately, a substantial portion of listed companies are still misaligned with these goals. According to MSCI1, and as shown on Figure 2, less than 10% of the MSCI ACWI IMI constituents are aligned with the goal of limiting temperature increase to below 1.5°C, while less than half are aligned with a below 2°C target.
If we break down the implied temperature rise of listed companies by region, Figure 3 indicates that none of the regions are aligned with the Paris Agreement target, and by quite a wide margin. Companies in developed markets are showing lower temperature rise levels compared to emerging markets, but they still fall short of global targets.
MSCI Climate Paris-Aligned indexes aim to be aligned with a 1.5°C scenario by 2030, which can support investors with their net-zero commitments. Thanks to their 10% self-decarbonization trajectory, we can already observe how they are moving towards their target. For example, the implied temperature rise of the MSCI ACWI Climate Paris-Aligned index is equal to 2.12°C, while the MSCI ACWI index exhibits a rise of 2.97°C2.
The role of investors and corporates in tackling climate change
In this section we will focus on the role that both investors and corporates could play in addressing the challenges around climate change.
Investors' role in the transition to net-zero emissions
Now that we have highlighted the daunting task of transitioning to net-zero emissions, we can consider the role of investors. According to the Intergovernmental Panel on Climate Change (IPCC), all members of society, including the investment community, will have to contribute to achieve net zero emissions, as they estimate this will come at a cost of around 90 trillion USD3 over the next 15 years. In economic terms, spending on physical assets on the course to net-zero would reach about USD 275 trillion by 2050, or USD 9.2 trillion per year on average, an annual increase of USD 3.5 trillion. To put it in comparable terms, the USD 3.5 trillion increase is equivalent to about half of global corporate profits, one-quarter of total tax revenue, and 7 percent of household spending4.
How can asset owners contribute to this effort and play a role in the transition? As shown in Figure 4, they can increase their exposure to companies with credible net-zero targets, while also engaging with firms to influence them to pivot their business models towards lower carbon emission strategies. In addition, they can divert their capital towards businesses that provide green opportunities while at the same time reducing their exposure to companies exposed to climate risks and stranded assets.
To facilitate this process, the European Commission's climate benchmarks can support investors to reallocate capital towards a low-carbon and climate resilient economy. The minimum requirements for EU Paris-Aligned benchmarks provide a legal framework which helps legitimize climate solutions. Investors can use this benchmark as an instrument to stay at the forefront of the transition, favoring today the players of tomorrow's economy. In the upcoming section, we take a deep dive and explore these solutions in more detail to understand their objectives, how they are constructed, and which data sets are used in these indexes.
The role of corporates in transitioning to a more sustainable future
The recommendations of the TCFD
The Financial Stability Board created the Task Force on Climate-related Financial Disclosures (TCFD)
in 2015 to support the goals of the Paris Agreement. It is a voluntary disclosure platform to help financial-market participants understand, manage, and disclose their exposure to climate risk (physical and transition) and climate opportunities.
The TCFD recommends that firms enhance their climate disclosures along four dimensions5:
the role of the board of directors in assessing and managing climate risks and opportunities (Governance)
identifying the types of risks and opportunities posed by climate change (Strategy)
disclosing firm processes surrounding core risk management steps (Risk Management)
disclosing climate metrics and targets used to identify climate risks and opportunities
(Metrics and Targets)
Firms are particularly encouraged to describe the resilience of their strategy by stress testing portfolios to estimate the financial impact of different climate-related scenarios, including assessing the impact of limiting global warming to 2°C or lower relative to pre-industrial levels.
The MSCI Climate Paris-Aligned indexes are aligned with the recommendations of the TCFD. This is important, as the four dimensions holistically integrate how corporates are assessing the impact of climate change on their businesses, how they are adapting their strategies accordingly and how they manage climate risks / opportunities. Setting emission reduction targets and reporting on emissions is an important step for corporates, as we will show in the next section.
The importance of setting emission reduction targets
Corporates will play an important role in the transition towards a more sustainable economic future as they will have to substantially decarbonize their business operations and products. One of the key pillars to achieve this goal is linked to how they will be setting their emission reduction targets. One way to assess the credibility of these targets is to leverage the work performed by well-recognized organizations such as the Science Based Targets initiative (SBTi), or from ESG data providers such as MSCI ESG Research. Hereafter we shortly explain how these entities assess corporate emissions reduction targets:
Science Based Targets initiatives6(SBTi)
The SBTi is a partnership between CDP, the United Nations Global Compact, World Resources Institute (WRI) and the World Wide Fund for Nature (WWF). The SBTi call to action is one of the We Mean Business Coalition commitments.
What does the SBTi do?
The latest climate science sends a clear warning that we must dramatically curb temperature rise to avoid the catastrophic impacts of climate change. Science-based targets show companies how much, and how quickly, they need to reduce their greenhouse gas (GHG) emissions to prevent the worst effects of climate change.
The Science Based Targets initiative (SBTi):
Defines and promotes best practice in emissions reductions and net-zero targets in line with climate science.

 

Provides technical assistance and expert resources to companies who set science-based targets in line with the latest climate science.

 

Brings together a team of experts to provide companies with independent assessment and validation of targets.

 

The SBTi is the lead partner of the Business Ambition for 1.5°C campaign – an urgent call to action from a global coalition of UN agencies, business and industry leaders, mobilizing companies to set net-zero science-based targets in line with a 1.5°C future.
Corporates set emission reduction targets verified by the SBTi
Corporates have a vital role to play in driving down greenhouse gas emissions and building the resilient, zero-emissions economy we urgently need. This action must be grounded in science. Since the launch of the Science Based Targets initiative (SBTi) and the Paris-Agreement reached in 2015, there has been a surge in corporate climate ambition, with SBTi companies leading the way. Over 1,000 companies spanning 60 countries and over 50 sectors – including one-fifth of the Global Fortune 500 – are working with the SBTi to the transition to a net-zero economy by setting emissions reduction targets grounded in climate science through the SBTi. 


Considering data from the SBTi, it is interesting to observe the significant increase in the number of companies now committing to 1.5°C and Net-Zero targets. Figure 6 shows how from December 2019 to November 2021 the number of commitments increased from 117 to 1045.

As we can see in Figure 7, there has also been a paradigm shift between companies previously setting 2°C, or well-below 2°C targets from 2015 to 2019, to more recently where there has been a significant increase in companies setting more stringent 1.5°C targets.
Setting science-based net-zero emission targets
Net-zero emission targets have rapidly moved to the mainstream: in 2019, net-zero pledges covered just 16% of the global economy; by 2021, nearly 70% had committed to net-zero by 2050. Rapid, deep cuts to value-chain emissions are the most effective and scientifically-sound way of limiting global temperature rise to 1.5°C. Most companies will require deep decarbonization of 90-95% to reach net-zero under the SBTi Net-Zero Standard.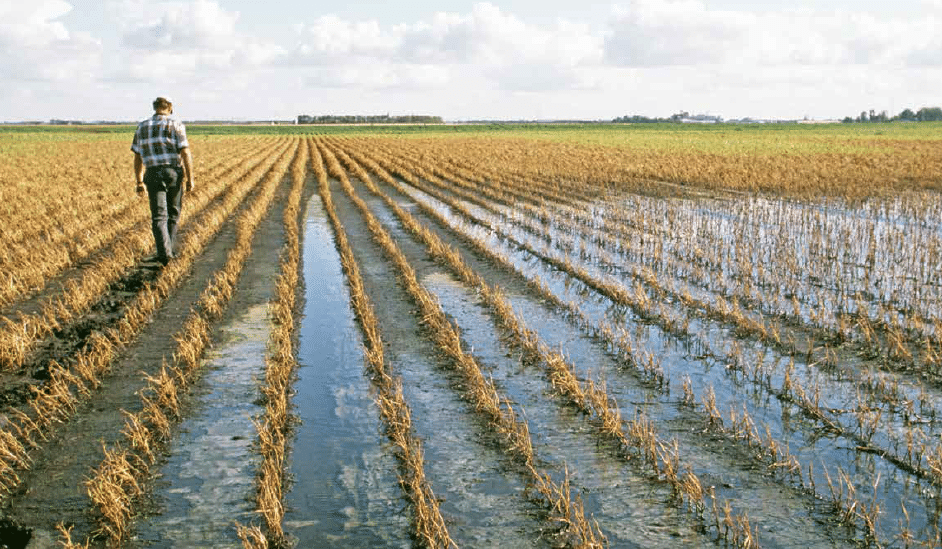 To contribute to societal net-zero goals, companies must deeply reduce emissions and counterbalance
the impact of any emissions that remain. The SBTi Net-Zero Standard defines corporate net-zero as: 
Reducing scope 1, 2, and 3 emissions to zero or to a residual level that is consistent with reaching net-zero emissions at the global or sector level in eligible 1.5°C-aligned pathways

 

Neutralizing any residual emissions at the net-zero target year and any GHG emissions released into the atmosphere thereafter.
The SBTi Net-Zero Standard7 sets out four key elements that make up a corporate net-zero target:
1. Near-term science-based targets
Previously known as "science-based targets", these are 5-10-year GHG mitigation targets in line with 1.5°C pathways. When companies reach their near-term target date, they must calculate new near-term science-based targets to serve as milestones on the path towards reaching their long-term science-based target.
Near-term science-based targets galvanize the action required for significant emissions reductions to be achieved by 2030. Near-term emissions reductions are critical to not exceeding the global emissions budget and are not interchangeable with long-term targets8.
2. Long-term science-based targets
These targets show companies how much they must reduce value chain emissions to align with reaching net-zero at the global or sector level in eligible 1.5°C pathways by 2050 or sooner. 
These targets drive economy-wide alignment and long-term business planning to reach the level of global emissions reductions needed for climate goals to be met based on science. A company cannot claim to have reached net-zero until the long-term science-based target is achieved.
3. Neutralization
Measures that companies take to remove carbon from the atmosphere and permanently store it to counterbalance the impact of emissions that remain unabated.
Although most companies will reduce emissions by at least 90% through their long-term science-based targets, some residual emissions may remain. These emissions must be neutralized to reach net-zero emissions and a state of no impact on the climate from GHG emissions.
4. Beyond value chain mitigation
"Beyond value chain mitigation" refers to mitigation action or investments that fall outside of a company's value chain. This includes activities that avoid or reduce greenhouse gas emissions, and those that remove and store greenhouse gases from the atmosphere.
The climate and ecological crises require bold and decisive action from companies. Decarbonizing a company's value chain in line with science and reaching net-zero emissions by 2050 is increasingly becoming the minimum societal expectation of companies. Businesses can play a critical role in accelerating the net-zero transition and in addressing the ecological crisis by investing in mitigations actions beyond their value chains. Additional investments like these could help increase the likelihood the global community stays within a 1.5˚C carbon budget but are not a substitute for the rapid and deep reduction of a company's own value chain emissions.
MSCI ESG Research
In order to assess emission reduction targets, MSCI ESG Research has developed an analytical framework which breaks down targets by three main dimensions, as outlined in Figure 8:
Looking at the first pillar, the model analyzes whether a target targets all emissions scopes, but more importantly it also looks at the percentage of the company footprint covered by the target. In terms of ambition, it is important to also understand the rate at which a corporation is planning to reduce its emissions, but also what will be its residual emissions by the target end year. Lastly, the assessment looks at how feasible a given target is. By looking for example at the company's track record in meeting previous targets or their progress in currently active targets, one can already have a good understanding of how current targets are likely to be met.
Conclusion
According to the second part of the sixth assessment report of the Intergovernmental Panel on Climate Change (IPCC), there is still a path for the world to transition to a below 2°C scenario, but the window is brief and rapidly closing. To address this massive challenge, both investors and corporates must play a significant role as the world needs to halve emissions over the next decade to reach net zero emissions by the middle of the century. We have outlined the tools available to investors that could support driving change, while we went through the pivotal role corporate emission reduction targets will play.
For more information, please contact
Florian Cisana
Head UBS ETF & Index Fund Sales Nordics
UBS Asset Management
E: [email protected]
---
1. The MSCI Net-Zero Tracker, October 2021.↩
2. Source: MSCI. Index holdings as of 28 February 2022, Climate data as of 03 March 2022.↩
3. Source: World Economic Forum, 9 steps to bridging the net-zero funding gap. August 2021.↩
4. Source: McKinsey Global Institute. What it will cost to get to net-zero. January 2022.↩
5. Source: MSCI. FAQ-Understanding MSCI Climate Indexes. November 2021.↩
6. Source: SBTi website and 2020 Status Report.↩
7. Source: SBTI Corporate Net-Zero Standard. October 2021.↩
8. Despite this, if a company sets a long-term science-based target to reach the level of decarbonization required to reach net-zero at the global or sector level in 1.5°C pathways within a 10-year timeframe, the near-term science-based target is not required.↩