Stockholm (NordSIP) – As the first month of 2023 draws to a close, NordSIP took the opportunity to reach out to the Nordic Sustainable Investment Forums (SIFs) and asked about their key takeaways from 2022, and what concerns and trends they will be focusing on in 2023.
Discussing 2022, Nordic SIFs celebrated the end of COVID 19 restrictions and highlighted their events, regulatory developments, growth, political and investor pushback against sustainable investments and the tensions created by the war in Ukraine. Looking forward to the year ahead, Nordic SIFs are hoping to tackle biodiversity, human rights, regulatory pressures and controversies, while celebrating some important milestones and meeting once again, this time in Copenhagen.
The 2022 Nordic SIF Conference in Iceland
Other events and project were also high on the agendas of Nordic SIFs. Perhaps the most prominent event of 2022 in the region was the Nordic SIF Forum that was held in Reykjavik, Iceland on 15th and 16th of June this summer. "The Forum aims to raise awareness and knowledge of how sustainability must play a key part in investment decision for this and future generations of businesses," says Hildur Eiríksdóttir, Director of Asset Management at Íslandsbanki and board member of IcelandSIF.
Finance professionals from the Nordics were able to meet with academics, scientists, and other investment professionals to discuss the current situation, ongoing activities and outlook with the twin topic of climate change and biodiversity from multiple aspects with special focus on the Ocean. It was truly inspiring," Eiríksdóttir adds.
Eurosif's New Nordic Members
"2022 was an eventful year for Swesif. Restrictions from the pandemic eased and we were finally able to organise a variety of physical seminars and member meetings again. Apart from focusing on this year's overarching themes (climate commitments, sustainable regulation and the S in ESG), we managed to explore many other topics as well," says Susanne Bolin Gärtner, Head of Fund and Manager Selection at Danske Bank and Chair of Sweden's SIF (Swesif).
"A year as an observer in Eurosif gave the specially appointed working group at Swesif an opportunity to evaluate the benefits of full membership. The group's recommendation to the board was to submit a membership application. At the end of the year, Swesif's application was approved," Bolin Gärtner added, also noting that with her election in November 2022, Swesif became the first Nordic SIF to have a seat at the board of Eurosif. "As a full member of Eurosif, we are well-positioned to play an important role in helping the industry understand the growing regulatory requirements and provide the European Commission with constructive feedback on the new regulations," she continued.
Swesif was not the only Nordic SIF to join Eurosif. "Finsif became a member of the European Sustainable Investment Forum (Eurosif) in November 2022 at the same time with Swesif. Together Finsif and Swesif will be taking the Nordic voice to European discussion and actively participate in working groups (such as Public Policy Group, PPG)," explains Leila Räsänen, Operations Coordinator at Finland's SIF (Finsif).
Local Initiatives and Partnerships
Nordic SIFs also highlight local initiatives and partnerships. "In 2022 we also initiated the work on relaunching Hållbarhetsprofilen (the Sustainability Profile) adapting it to the new SFDR framework. Many of Swesif's members actively contributed to the process engaging in a working group with an external consultant to lead the work. The new release is planned first quarter of 2023," Swesif's Bolin Gärtner noted.
Beyond adding to near 90 members and renewing its online platform, Finsif also pursued a number of projects. "Event production covered 13 topics from electrification and responsible investing in the new world, to human rights, biodiversity, active ownership and food security both on-site and online. To increase the knowledge of responsible investing, Finsif's 'A responsible Investment Guide' was also translated to English and is available to everyone interested in the topic," Räsänen explains.
IcelandSIF held an event with the Icelandic Finance Minister, Bjarni Benediktsson, the presentation of a doctoral thesis on hedge funds' use of  ESG information, and a presentation by the national regulator and power company on energy markets, energy security and the environment. IcelandSIF also hosted a discussion of the reasons ESG ratings vary across ratings providers, an event focused on Greenwashing and another on diversity within the Icelandic labour market.
"We can feel that IcelandSIF's work is appreciated by its members. There is clearly an increased interest in joining IcelandSIF and participating in working groups. Hosting the NordicSIF annual meeting in Iceland and media coverage of the conference raised awareness and helped us reach a wider audience than before," Eiríksdóttir continues.
Regulation, Market Trends and Ukraine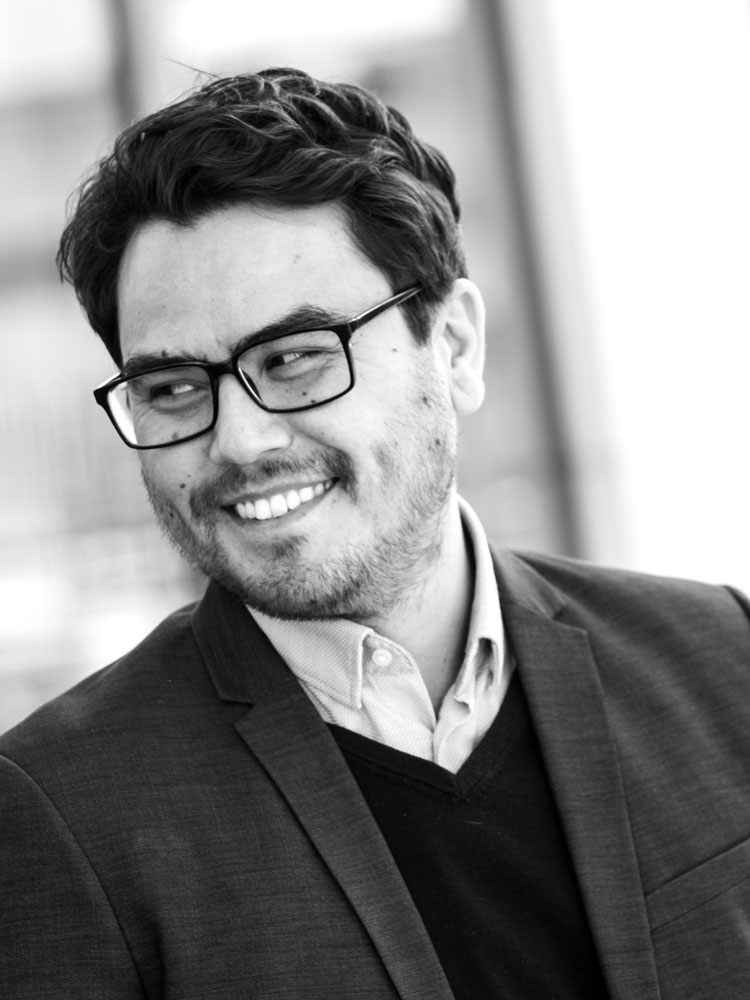 Denmark and Norway focused on the trends that marked 2022. "Although not a new development in 2022, the preparation for new regulation coming into force has continued also in 2022, taking a lot of attention from our members. I think it is fair to say that there has been a lot of confusion around regulations such as the SFDR, taxonomy and Solvency II / IORP II. For instance, regarding the SFDR, we have seen quite a lot of uncertainty around requirement for article 8 and 9 funds, leading to a significant re-classification in the fund marked," says Lars Erik Mangset, Head of Sustainable Finance at Grieg Investor, and board member of Norway's SIF (Norsif).
Beyond updates on SFDR, Dansif also focused on the issues of Human Rights. Given their responsibilities to respect the UN Guiding Principles on Business and Human Rights, Dansif has organized several Human Rights sessions in 2022 and 2023, e.g. sessions on Human Rights in Qatar, Human Rights in China, and also a course on Human Rights in Investment generally.
Dansif also considered ESG investments and illiquid assets. The discussion focused on the importance but also the challenges of sustainability in illiquid assets. Dansif explored what investors can expect, what measures fiduciaries in corporate credit take to assess the sustainability of issuers and how sustainability data on private assets can be collected, processed and compared.
Last but not least, all five SIFs highlighted the effects of Russia's invasion of Ukraine and its effects. "The war and energy crisis has to some extent influenced how we define sustainability. The obvious example is gas, and the need to balance energy security on one side and climate change on the other. It's been a demonstration of the systemic and complex nature of sustainability themes in an investment context," Norsif's Mangset explained, while Swesif.
2023 Nordic SIF Conference and Anniversaries
Once again, the most prominent sustainable investment event of 2023 among the Nordics will be Dansif hosting the Nordic SIF annual conference on 8-9 June 2023 in Copenhagen, where representatives from all Nordic countries will meet to share insights and celebrate sustainable finance.
Speaking of celebrations, important milestones will allow Swesif and Norsif to galvanise attention on sustainable finance from their respective countries. "This is also the year we will have our 10 year anniversary, so we are now planning a much larger event than we normally have," Mangset says. "In September, Swesif will celebrate its 20th birthday," Swesif's Bolin Gärter adds.
These events will allow the SIFs to display their efforts to their members. "We plan for more research-based events and more physical meetings where our members can mingle and network, but also discuss current topics. In February, Swesif will also be launching the new version of Hållbarhetsprofilen with a proper release party," Bolin Gärter explains.
Partnerships and Engagement
Partnerships with other national organisations can rationalise processes and add strength to the case of sustainable investments. "Finsif emphasises stakeholder collaboration in its activities and will be hosting a co-event with FIBS Corporate Responsibility Network, engaging NGOs and other stakeholders," Finsif's Räsänen adds.
Meanwhile, IcelandSIF will continue its cooperation with official institutions including at an event hosted with the Central Bank of Iceland titled "The Sustainable Finance Day", which will cover sustainable investing from different angels is being prepared for early spring.
"2023 will see the start of Norsif's partnership with the Finance Society Norway, with which it will share administrative functions and collaborate to offer our members seminars, courses and other related initiatives that promote knowledge around sustainable finance," Mangset says.
The Need for Courage and Openness
Over the last twelve months, Nordic SIFs watched with concern as greenwashing scandals and anti-woke capitalist attacks made their mark on the news. "Police investigation, lawsuits and immense focus on what investors actually do behind the marketing material gained significant focus. The implication is that investors have to be much clearer on their objectives within sustainable finance, to justify claims that are being made. Unfortunately, we also witnessed so-called 'green hushing', where more and more players in the marked are becoming reluctant to communicate the good sustainability work they are doing," Norsif's Mangset warned.
Picking up on this challenge, Eiríksdóttir notes that IcelandSIF's educational working group will also approach "the development of ESG in a world where theat concept is being scrutinised. IcelandSIF wants to participate in discussions rather than ignore the critics of responsible investing." This spirit of openness is echoed by the other Nordic SIFs. "Finsif will also seek ways to connect with young people to hear their thoughts and visions of the future and responsible investing," says Finsif's Räsänen.
For Dansif these issues intersect with implementation of SFDR and how asset owners and asset managers should communicate about green and social investments."We believe there will be more expectations around the need for investor to develop and publish transitions plans. It will not be enough to just state ambitions. One would also need to be clearer about how goals are to be achieved," Norsif's Mangset concurs.
More Biodiversity, Human Rights and Regulation in 2023
There seems to be a consensus among NordicSIFs that biodiversity, human rights and regulation will be the dominating themes of 2023. "We believe some of last year's themes are still highly relevant to our members, so we will continue to work with climate commitments, sustainable regulation and the S in ESG, as well as biodiversity," Swesif's Bolin Gärter says.
"Thematically, we expect the focus on nature risks as well as a need to better address the "S", such as human rights issues, the need to strengthen children's rights and labor rights to continue to increase. All of these themes are likely to be under more pressure given the current economic situation," Mangset explains.
According to a 2022 Finsif study, "Biodiversity is seen as the most important trend and focus area for responsible investment. Finsif members are looking for tackling these issues and expecting more networking opportunities with others," Finsif's Räsänen argues. According to Dewi Dylander, Head of Sustainable Investments at PKA and Chairperson of Denmark's SIF (Dansif), biodiversity is also on top of Dansif's agenda, particularly in light of the scheduled publication of the Taskforce on Nature-related Financial Disclosures (TNFD)'s final recommendations on a framework for nature-related risk management and disclosures in September 2023.
Having consulted its member, IcelandSIF also found that "the EU Taxonomy and other legislation coming through from the EU to Iceland is of the highest interests currently to them. Consequently, we will do our best to propose relevant events that address their needs," says Eiríksdóttir. IcelandSIF will also be looking into climate change and its effect on insurance companies, following interest from this sector in a potential event that would touch on how climate change can be a factor for that industry.
2023 Hopes – Peace, Better Data and Standardisation
All Nordic SIFs hoped for peace. "Let us hope that 2023 will usher a more stable geopolitical era, allowing us to focus on the long-term structural problems that mankind is facing," Swesif's Bolin Gärter says. "As the war in Ukraine has demonstrated, the situation in the European energy market is something that cannot be overlooked and how dependant Europe is on Russian oil and gas. Significantly increased investment into sustainable energy and further innovation is therefore of very high importance. Coming from Iceland, history has taught us that necessity breeds innovation and with climate change and biodiversity we are at a place where we need innovation and capital to bring us to a brighter future," Eiríksdóttir adds.
Nordic SIFs also have more concrete ESG-specific hopes for 2023. Dansif's Dylander wishes there would be more reliable data, a hope shared by Norsif's Mangset. "I wish there would be more clarity and less complexity around regulation. At the moment, there is a significant amount of resources being spent in the industry just trying to figure things out. Government should step up and put resources in developing tools and information sites that reduce this complexity," Mangset adds.
"I hope to see more transparency and standardization in the financial markets, including that of service providers. It seems at the moment, there are as many different sustainability strategies and solutions than there are players in the market. With more transparency and standardization, it will be easier to navigate in the market as an investor, easier to assess the sustainability performance of companies, and enable more effective learning in the market," Mangset continues.
"I hope this is the year where we find more effective ways to collaborate with each other, for our own benefit and for the benefit of society, nature and climate," Mangset adds. "There is no need to travel alone when we have a whole train of passengers waiting for us to jump in," Finsif's Räsänen concludes.