At BNP Paribas Asset Management, our Environmental Strategies Group believes it is vital to consider the past as well as the present when evaluating the long-term investment opportunities of the future. They believe, examining the interconnections between the drivers of previous industrial revolutions, can help us assess the role and value of those of today.
The world is on the cusp of a new industrial revolution that promises a greener future through a revitalised biosphere. As with previous industrial revolutions, it will emerge on the back of an infrastructure platform. In this case, technological advances in areas such as artificial intelligence (AI), 3D printing and the gathering of big data will fuse with cheap energy supplied by renewable power.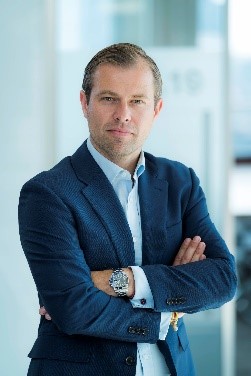 This new industrial revolution promises to deliver abundant cheap and green energy and generate an abundance of employment opportunities. Combined with the fusion of new technologies, this will drive significant advances in productivity – the key driver of economic growth and living standards. The process will also involve the decarbonisation of the economy, bringing hope that the challenge of climate change can be addressed, abetted by a new focus on the replenishment of our biosphere. The interconnected nature of these developments, driven by the Internet of Things, will usher in a sharing economy, bringing society closer together.
But to really see how our lives could be revolutionised over the next few decades, we should look back to previous revolutions. The original industrial revolution in England, between 1760 and 1860, was driven by technological progress, education, and an increasing capital stock. The second industrial revolution, which began in the US in the 1850s and was driven by factors such as electrification, crude oil, the rapid spread of the telephone and assembly-line manufacturing of the automobile, ignited the country's ascent to global superpower status.
Economist and author Jeremy Rifkin argues that the new revolution could be equally transformative, not just for economies but for the environment and the way societies are organised too. While many people are aware of the potential impact of new technologies such as AI and 3D printing, Rifkin is one of the few who have thought and written intensively about how all these technological changes will combine. He believes the cost of producing and delivering an increasing array of goods and services will dwindle to near zero. Rifkin points out that technological advances have already taken the marginal cost of producing goods and services in certain areas to near zero, including in publishing and the media. So, how did this come about, and what does it mean?
Rifkin argues that each industrial revolution created a new architecture that drove the overwhelming majority of productivity gains. By the early 2000s, the productivity potential of the infrastructure upon which the second industrial revolution was built was exhausted. However, a new technological infrastructure is emerging, driven by digitalisation. This is enabling the creation of a digital power grid, stretching across continents, which allows millions to produce their own wind and solar electricity and send excess power back into the system.
Over the next decade, this infrastructure will expand to include autonomous electric and fuel-cell vehicles operated by near-zero marginal-cost renewable energy on smart road, rail, water, and air 'internets'. This new infrastructure will allow people to share communication, energy and mobility, partially in the capitalist market and in the emerging sharing economy.
But, identifying themes alone does not guarantee returns for investors. It is extremely difficult to identify those companies that will be able to survive and prosper for the next 10 to 20 years. But at BNPP AM, we are confident that using an expert and holistic historical lens, as well as detailed fundamental projections in the context of thematic trend analysis, helps us to target those businesses that could prove to be the long-term winners.
Finding winners takes research, an open mind, and the ability to examine challenges and opportunities from multiple perspectives, as well as having the conviction to invest purely with an unconstrained approach that targets positive environmental outcomes.
Disclaimer
Please note that articles may contain technical language. For this reason, they may not be suitable for readers without professional investment experience. Any views expressed here are those of the author as of the date of publication, are based on available information, and are subject to change without notice. Individual portfolio management teams may hold different views and may take different investment decisions for different clients. This document does not constitute investment advice. The value of investments and the income they generate may go down as well as up and it is possible that investors will not recover their initial outlay. Past performance is no guarantee for future returns. Investing in emerging markets, or specialised or restricted sectors is likely to be subject to a higher-than-average volatility due to a high degree of concentration, greater uncertainty because less information is available, there is less liquidity or due to greater sensitivity to changes in market conditions (social, political and economic conditions). Some emerging markets offer less security than the majority of international developed markets. For this reason, services for portfolio transactions, liquidation and conservation on behalf of funds invested in emerging markets may carry greater risk.
Environmental, social and governance (ESG) investment risk: The lack of common or harmonised definitions and labels integrating ESG and sustainability criteria at EU level may result in different approaches by managers when setting ESG objectives. This also means that it may be difficult to compare strategies integrating ESG and sustainability criteria to the extent that the selection and weightings applied to select investments may be based on metrics that may share the same name but have different underlying meanings. In evaluating a security based on the ESG and sustainability criteria, the Investment Manager may also use data sources provided by external ESG research providers. Given the evolving nature of ESG, these data sources may for the time being be incomplete, inaccurate or unavailable. Applying responsible business conduct standards in the investment process may lead to the exclusion of securities of certain issuers. Consequently, (the Sub-Fund's) performance may at times be better or worse than the performance of relatable funds that do not apply such standards.