Industrialisation has frequently relied on chemical solutions to address biological problems. But such chemical solutions have often aggravated environmental and biodiversity challenges. However, innovative developments in bioscience are poised to address this challenge in an environmentally meaningful way.
We talked to Dr. Andrey Zarur, the CEO and Co-Founder of GreenLight Biosciences, to understand how biology can be used to address some of humanity's biggest challenges.
Using biological solutions to tackle biological problems
A fundamental starting point for Greenlight was to challenge whether petrochemicals are needed so frequently to deal with biological processes. Andrey says, "We started GreenLight Biosciences as a means to create a platform where we could develop biological solutions to deal with the many biological problems that we face as a species, which of course include growing food, combating disease, preserving the environment and promoting biodiversity."
Ribonucleic acid, commonly known as RNA, is the key to their approach. RNA serves as the translator or messenger that interprets the genetic code for every living organism on the planet and tells them what to do and how to behave. Andrey explains, "it's actually the director that tells life how to form, how to thrive, how to grow. And so, the ability to use RNA in a biological process gives you exquisite control over that particular life form."
But the challenge has been to make it inexpensive and widely available. According to Andrey, when GreenLight Biosciences started, RNA cost thousands of dollars per gram because it was made chemically, meaning RNA-based solutions for agriculture were never going to be viable at that price.
Andrey and his team took up this challenge, and after eight years of rigorous scientific research found a way to produce RNA at scale. The discoveries that made their work possible was a game changer. He says, "All of a sudden you have something that is as effective as a chemical, as inexpensive as a chemical and can be produced at the same scale."
Reducing food loss
Food production was their first challenge. About 1.2 billion tons of food is lost on farms, which contributes to 2.2 Gtons of greenhouse gas emissions, but demand for food is rising thanks to the growing global population and food security issues.
A simple way to address this challenge is to reduce food loss. 40% of food production is wasted each year due to pests, fungi, pathogens, etc. Better protection for food sources, that have fewer unintended environmental side-effects than current chemically-based solutions, would have a profound impact on biodiversity, climate change and food supplies.
Andrey outlines how a new generation of RNA-based pest control methods will not only promote food security but do so in a way that is sustainable, clean and good for the environment.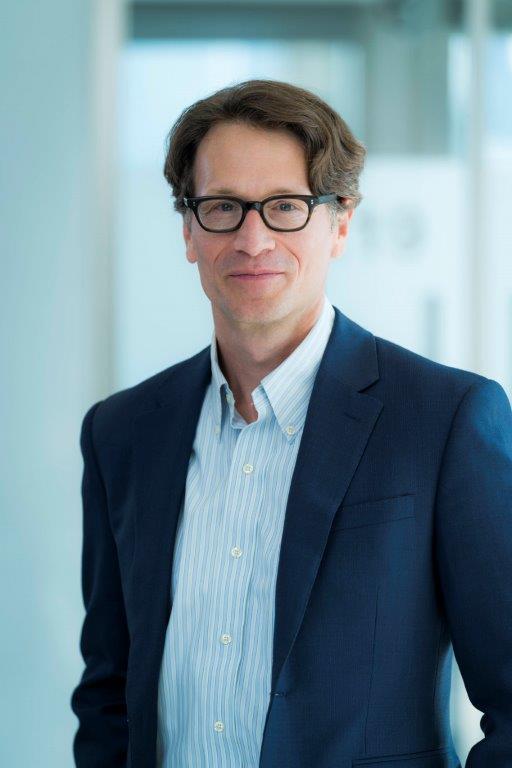 The advantage of RNA over chemistry is that it can be extremely specific and designed to stop the fundamental processes of the pests themselves, while designed to be harmless to all of the other insects and biodiversity that live in the same environment – such as all-important pollinators. An additional advantage is resistance. As the planet becomes warmer, many fungi are becoming increasingly resistant to chemical fungicides.
Andrey believes that eventually all the chemicals in our food supply could be replaced by biological solutions – fertilisers, plants and stimulants and so on – that are all highly specific and sustainable.
Need for patient funding
In order for bioscience solutions to achieve its potential in addressing the planet's many urgent problems, additional financing is required, and asset management has an important role to play. As Andrey states, "the solutions we are trying to bring to market are needed now."
Andrey believes that the asset management industry and capital markets, can play an important role in fighting climate change not only by providing the necessary operating capital, but also by offering other investors a valuable vote of confidence.
Like GreenLight Biosciences, we are working towards a future where everyone has food to eat, access to medicine and the ability to live in a world with peace and harmony. This is why we are continuing to seek out those impactful companies supporting ecosystems through the creation of clean, sustainable solutions to the world's problems. Such companies have the potential to affect real change and save lives, and by supporting them we are proud to be a fundamental part of that journey. To watch a short 3-minute interview with Andrey and our Environmental Strategies Group please click here.
For further viewpoints & insights from BNP Paribas Asset Management please click here
Disclaimer
Companies mentioned herein, are for illustrative purpose only, are not intended as solicitation of the purchase of such securities, and do not constitute any investment advice or recommendation.
Any views expressed here are those of the author as of the date of publication, are based on available information, and are subject to change without notice. Individual portfolio management teams may hold different views and may take different investment decisions for different clients. This document does not constitute investment advice. The value of investments and the income they generate may go down as well as up and it is possible that investors will not recover their initial outlay. Past performance is no guarantee for future returns. Investing in emerging markets, or specialised or restricted sectors is likely to be subject to a higher-than-average volatility due to a high degree of concentration, greater uncertainty because less information is available, there is less liquidity or due to greater sensitivity to changes in market conditions (social, political and economic conditions). Some emerging markets offer less security than the majority of international developed markets. For this reason, services for portfolio transactions, liquidation and conservation on behalf of funds invested in emerging markets may carry greater risk.