Stockholm (NordSIP) – During July, BlackRock, the world's largest asset management firm with US$8.59 trillion in assets under management (AUM), announced it had named the President and CEO of the state-owned Saudi Arabian Oil Company (Aramco), Amin Hassan Ali Nasser, to BlackRock's Board of Directors, as an independent director.
Nasser replaces Bader M. Alsaad, Director General and Chairman of the Board of the Arab Fund for Economic & Social Development. Alsaad will serve the remainder of his term this year and will not stand for reelection to the Board in 2024. BlackRock now has 17 Board members, of which 15 are independent and five are women.
Aramco was the world's largest energy company in 2022 according to Forbes, with a record US$186.2 billion in cash flow from operating activities during that year.
Regional Expertise
According to BlackRock's announcement, the appointment was motivated by the "regional expertise" that Nasser brings about the Middle East and "reflects the importance" of the region the firm's long-term strategy.
"BlackRock takes a strategic approach to board composition, balancing deep institutional and industry knowledge with fresh perspectives on key areas of future growth. The Board has and will continue to take into consideration diversity in career experience; gender; race, ethnicity and nationality; and diversity of perspectives when considering director candidates.
BlackRock highlighted the role of Nasser as leading the successful IPO of Aramco, the largest in history. He brings to the BlackRock Board his perspective as the chief executive of a company at the center of some of the most important business trends globally.
"Amin's distinguished career at Aramco, spanning more than four decades, gives him a unique perspective on many of the key issues facing our firm and our clients. His leadership experience, understanding of the global energy industry and the drivers of the shift towards a low carbon economy, as well as his knowledge of the Middle East region, will all contribute meaningfully to the BlackRock Board dialogue. We are delighted that BlackRock's Board, employees, and shareholders will have the benefit of his vision and counsel," Laurence D. Fink, Chairman and CEO of BlackRock, said commenting on Nasser's appointment.
Fink also thanked Bader for his time with the firm. "Bader's international investment experience has been instrumental to BlackRock's success, and I sincerely thank him for his dedication to the firm. The wisdom and guidance that he has given the Board throughout his tenure has been crucial to our growth in the Gulf region and globally," said Fink.
Aramco – "A leader in the global energy transition"
Beyond Nasser's "understanding of the global energy industry and the drivers of the shift towards a low carbon economy", BlackRock was also keen to position Nasser as a leading light of sustainable investment.
"He has also established Aramco as a leader in the global energy transition, investing in cutting-edge technologies to address the challenge of balancing energy security and sustainability. In 2021, under Nasser's leadership, Aramco announced its ambition to achieve net-zero Scope 1 and Scope 2 greenhouse gas emissions across its wholly owned and operated assets by 2050," BlackRock's announcement states.
However, sustainable asset owners might not be as sanguine about the appointment as BlackRock. One such case is New York City Comptroller Brad Lander, who was none too pleased by this appointment.
"The planet is on fire and without bolder action our portfolios will be, too. BlackRock clearly stated that climate risk is an investment risk, but actions speak louder than words. The appointment of the CEO of the world's largest oil producer to BlackRock's board undermines its own stated climate commitments. At a time when financial institutions need to take a collective approach to addressing the financial risks from climate change, BlackRock shareholders expect climate-competent, not climate-conflicted, directors,"  Lander said.
Where Does BlackRock Stand?
BlackRock seems to be stuck between a rock and a hard place. As the world's largest asset manager, the company cannot completely ignore certain sectors and its stakeholders. However, by trying to please everyone, the firm might risk pleasing no one.
On the one hand, following the company's commitment to sustainable investment, conservatives in the USA have branded it an arm of "Woke Capitalism", their financial enemy in the country's ongoing political battles, and an accusation that BlackRock has denied. On the other hand, appointments and endorsements such as this could raise questions about the sincerity of BlackRock's net-zero emissions goals.
This decision could end up hurting the company, according to Ulf Erlandsson, CEO of the Anthropocene Fixed Income Institute. "BlackRock has been key in raising funding for Aramco's pipeline network in Saudi Arabia – the USD15bn Greensaif transaction – so one has to think that this makes good commercial sense in that context," Erlandsson tells NordSIP.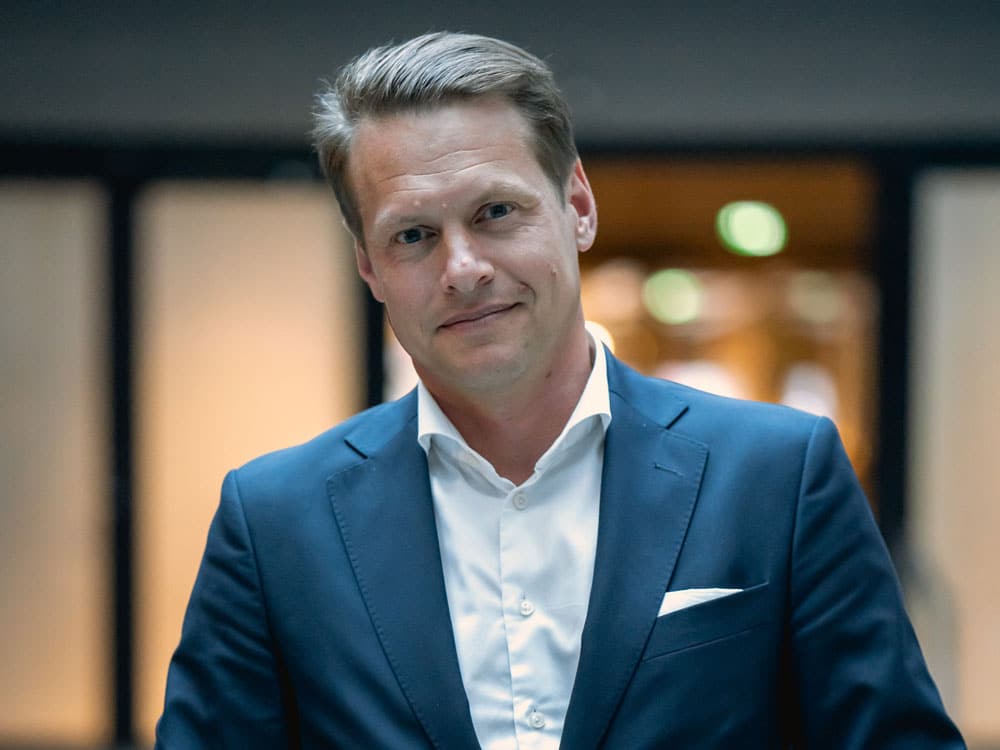 "However, we are curious how the appointment is viewed by clients that have allocated climate mandates to BlackRock. For example, a Nordic pension fund was the anchor investor in a pretty massive climate-ETF launch in the beginning of the summer. I would personally be uneasy with having the Aramco CEO involved in such a product, even if only in a supervisory function. I would speculate that many parts of BlackRock business, not least those covering Scandinavian clients, are not too excited about this appointment. Competitors are probably more thrilled," Erlandsson adds.
NordSIP reached out to BlackRock for further comment on this announcement but was unable to obtain any further insights from the asset manager.
Image courtesy of CFA Sweden Institute